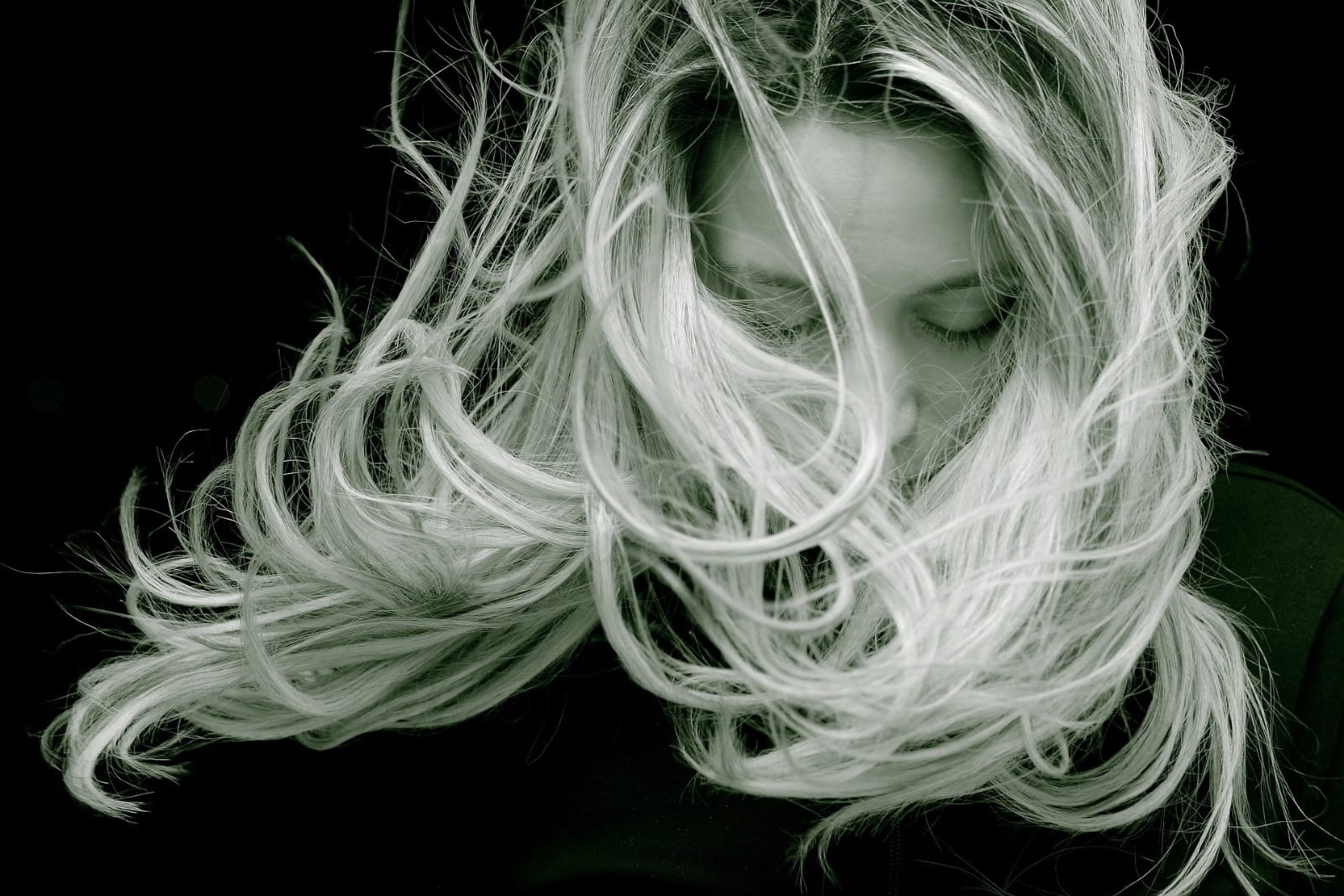 Hair damage is a common problem among every generation. Your lifestyle and age changes the colour and texture of your hair making it appear rough, dull, brittle and less voluminous. During the growth phase of the hair follicle it contain sufficient melanin (a pigment responsible for dark hair color), during the regression phase, the growth of the cells terminates and in the resting phase the old hair (with little to no melanin) is shed off before a new hair cycle begins. Here we will discuss some hair damage issues and their possible solutions.
1. Dull and lifeless hair – Hair follicles are covered with protective cuticle layer which reflects light and makes hair shiny. A damaged cuticle cause the hair to look dull, it can be due to excess hair treatment, regular blow drying, excess shampooing.
Solutions- Try fixing your cuticle damage by oiling your hair strands. Argan oil works great. Wash hair with cold water as hot water strips off natural oils. Protect your hair from heat when going outside, wear hats, scarves etc. Limit your use of hair styling products (chemicals) from time to time to correct the pH balance. Add healthy Proteins and Omega 3-fatty acids to your diet through nuts, fishes, chia, flaxseed etc.
Quick DIY- Mash a banana or avocado till pulpy and apply on the scalp and hair for 10-15 mins. Wash off and say hi to shiny hairs.
2. Hair thinning – Get your thyroid checked and take medicines. Hair thinning could also be genetic or aging related.
Solutions- Avoid vigorous hair treatment and hair brushing. Heat some curry leaves and coconut oil and oil massage your hair and keep for an hour or two and wash off with a natural shampoo. Soak some hibiscus leaves and flowers for an hour or two in some water and mash the leaves and flowers well till it's slimy- apply this slimy water to all your hair and keep for some time and wash off for thick shiny voluminous hair. Massage your scalp regularly with the tip of your fingers for proper blood circulation. Have a healthy diet. Get sufficient Vitamin D either from food or sun exposure (min 15mins). Chronic hair thinning require medical treatment like microneedling, hair transplant, laser therapy, platelet rich plasma therapy.
3. Dandruff and fungal growth – Dandruff is caused due to fungal growth or oily scalp or drying of scalp. The scaling of scalp is what we call dandruff. It is a reoccurring problem if not taken good hair care. Also pay attention to the diet to have all necessary micronutrients required for a healthy immunity.
Solutions- Use bringaraj/tea tree oil for hair massaging. Curd and lemon works well to remove dandruff. Using neem oil or neem boiled water helps in preventing fungal manifestation. Soak some methi seeds overnight and grind them the next day and apply for 30 mins and wash off. Have probitics in your diet. Vitamin B and D supplements reduces dandruff. Treat oily scalp to avoid fungal growth. Have anti-inflammatory food like tomatoes, green leafy veggies, walnuts, almonds, berries, honey . Don't wash your hair frequently. Always shampoo your hair after oiling. Pull your hair once daily. Treat acidity and digestive issues.
4. Hairfall – Hairfall is a general problem whose cause vary greatly from unhealthy lifestyle to genetics. It could be due to pregnancy, pollution, chronic disease, fungal manifestation, stress etc.
Solutions- Avoid pulling your hair when wet, so no brushing or styling wet hair. Have sufficient amount of protein regularly, eat an egg daily for this. Get your iron and vitamins from veggies like tomato, sweet potato, spinach, almonds. Include citrus fruits. Use a natural bristle hair brush like a wooden comb. Use a sulfate and paraben free shampoo. Use bringaraj hairoil for hair massage. Avoid junk and sedentary lifestyle. Do pranayams like alternate breathing and yoga like downward dog pose, fish pose, headstand, trikonasana etc.
Quick DIY- Mix Alma powder, honey and lemon and apply for 20-30 mins and wash off.
5. Hair dryness – Coloring, bleaching, dyeing, perming all causes hair dryness. Also when natural oils from the scalp starts secreting lesser with age, hair tends to get drier and frizzy.
Solutions- Avoid long and hot showers. Try using a natural shampoo (Wash and overnight soak dried soapnut/reetha, dried shikakai and dried amla/Indian gooseberry- boil the mixture with 1 litre water for 15-20mins- cool and use). Hot oil massaging the scalp followed by hot towel wrap/steaming the hair, helps. Coconut oil works best. Use homemade packs and leave in conditioner for locking the moisture.
6. Oily hair – When your overactive sebaceous gland inside the scalp produce excess oil and your hair tends to be greasy and limp. This makes your hair often dirty. Regular washing your scalp with the homemade shampoo helps to clean off excess oil.
Solutions- Focus more on the scalp when shampooing. Use a clarifying shampoo to rinse off any hair styling product buildup. Use aloe vera gel on scalp. A vinegar water/tea rinse post shower is recommended. Use lemon diluted with water on the scalp. Use coconut oil on hair shaft only not on scalp once every fortnight p. Avoid spicy, oily and refined foods. Pay attention to hormonal fluctuations.
Check for any blood and hormonal issues with a doctor. Eat a balanced diet packed with vitamins and minerals. Do regular exercises and meditation. Practice healthy bowel movement and sleep well. And don't stress much. Do remember that your hair will naturally fall as you grow older or in other health issues. Embrace every change (bald is a bold trending hairstyle, flaunt it if you have to, with all your confidence). Don't ever forget beauty is from inside to outside. Accept as you are and grow beautifully, never stress on outer appearance. Take care.
'XOX'
-TriGr