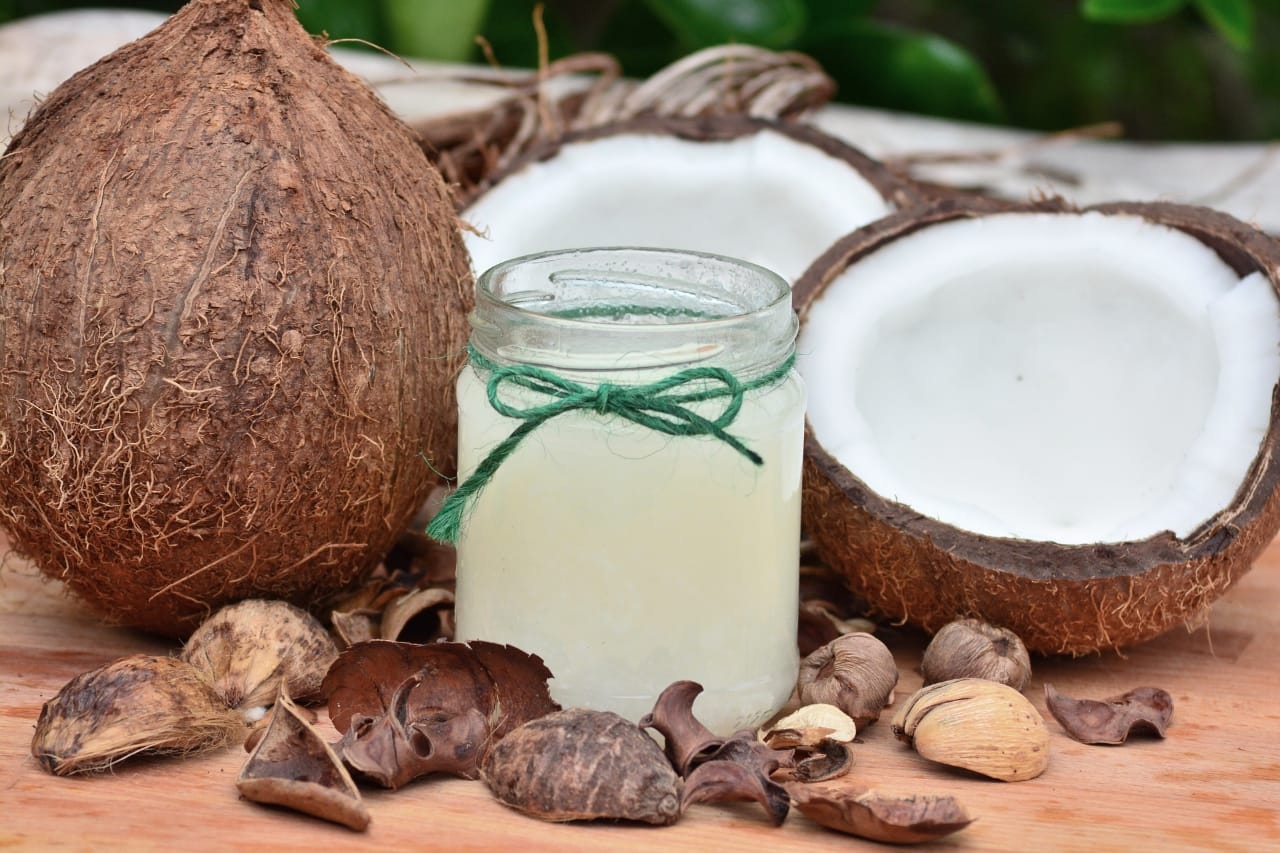 Coconut oil is the oil derived from the flesh/milk of the coconut fruit. It is rich in saturated fats and is an edible oil having a high smoke point. Coconut oil is used as a nourishing oil for skin and hair from ages. Skin being the largest human organ, requires protection in many form. Coconut oil with it's high fatty acids content protect, moisturizes and heal the skin protective layer very well. Coconut oil also protect the skin from infections and skin problems like, eczema and has antifungal and anti viral properties. It is a safe oil to be used on children's delicate skin. Coconut oil comes in many varieties such as Extra-virgin, virgin and refined coconut oil. The Virgin ones are less processed than the refined one and are used in high quality beauty products.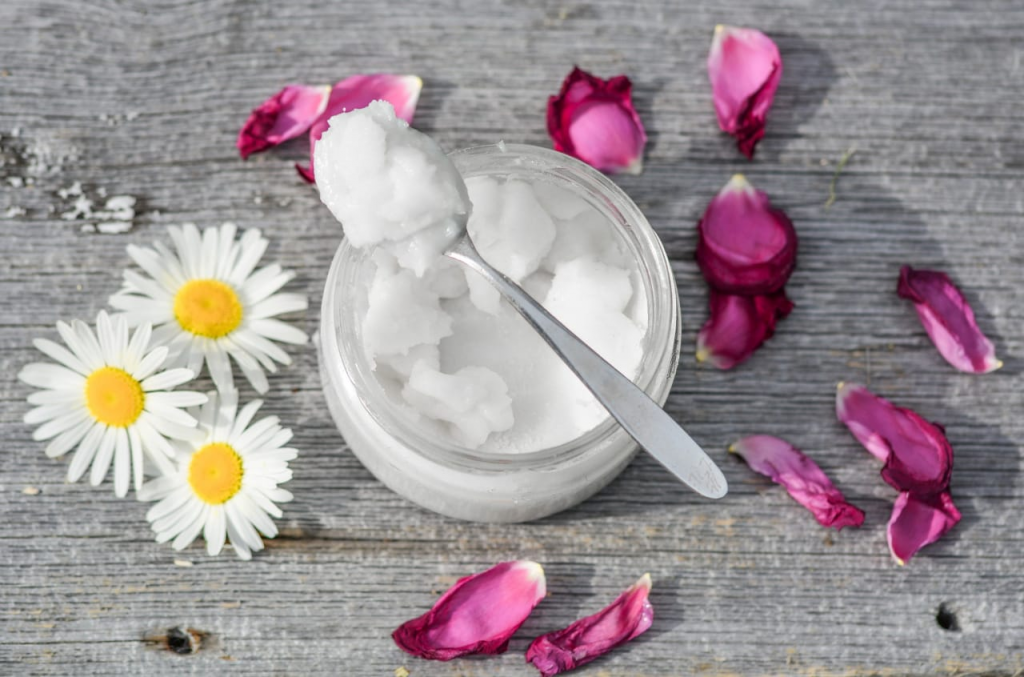 1. Use of coconut oil as moisturizer – Coconut oil acts wonderfully on dry, itchy skin, therefore it is used as virgin oil directly on skin or in moisturizers. It has anti inflammatory properties, and work to reduce acne problems. Topical application treats scaly patchy skin, also decrease the severity of skin conditions like eczema. Overnight application of little bit of coconut oil hydrates the skin well and promote it's healing and rejuvenation.
Note- People with oily skin should avoid using coconut oil on skin as it will clog their pores and cause blackheads.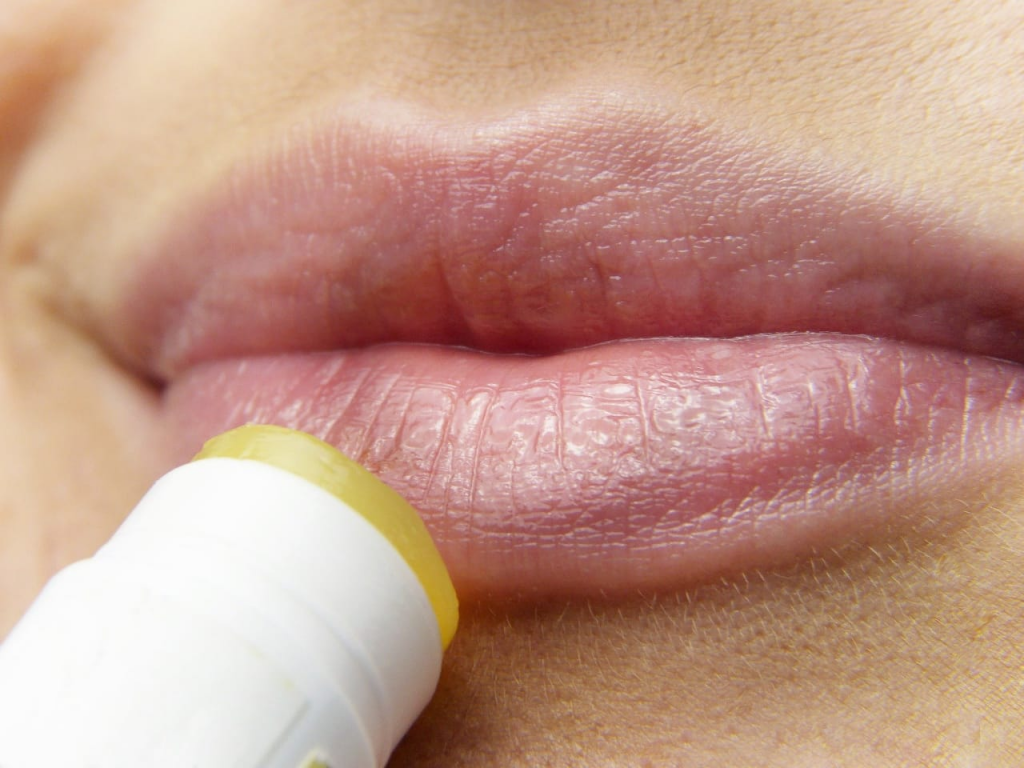 2. Coconut oil for chapped lips – Just like your skin, your lips need daily hydration. A lip balm rich in antioxidants enriched with the goodness of coconut oil works best for chapped lips. Either apply a little bit of oil overnight and wash off the next morning or buy a lip balm infused with coconut oil. Also apply some oil on the cracked corners of your lips for getting a smooth texture in no time. You can also some coconut oil post bathing onto your lips to trap in it's natural moisture. Make sure to dab it gently and not rub the delicate lip skin.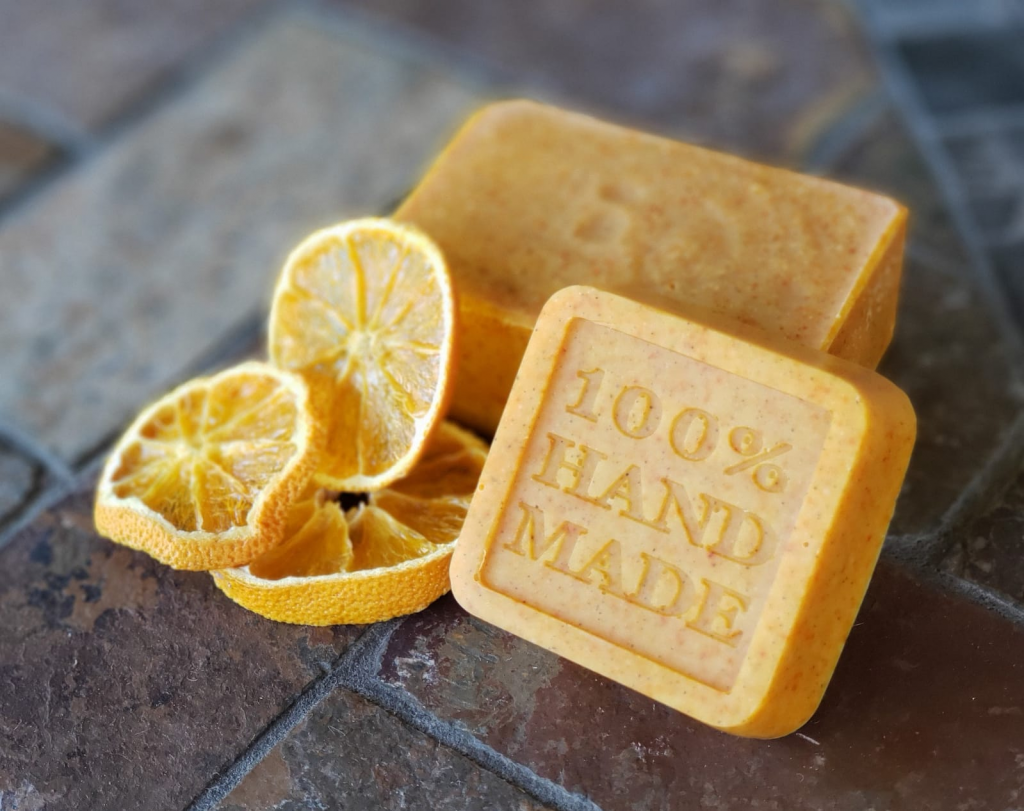 3. Coconut oil used in bathing soap and bars – Coconut oil is used as a base ingredient for many soap manufacturing as it is great for dirt and dead skin removal with additional moisturizing properties. A coconut oil based soap doesn't strip off the skin's moisture while bathing, thus the skin remain well nourished and young. Due to its antifungal properties it prevent any kind of skin infection with regular use. Make sure to buy an organic or DIY coconut oil bar for a healthy skin.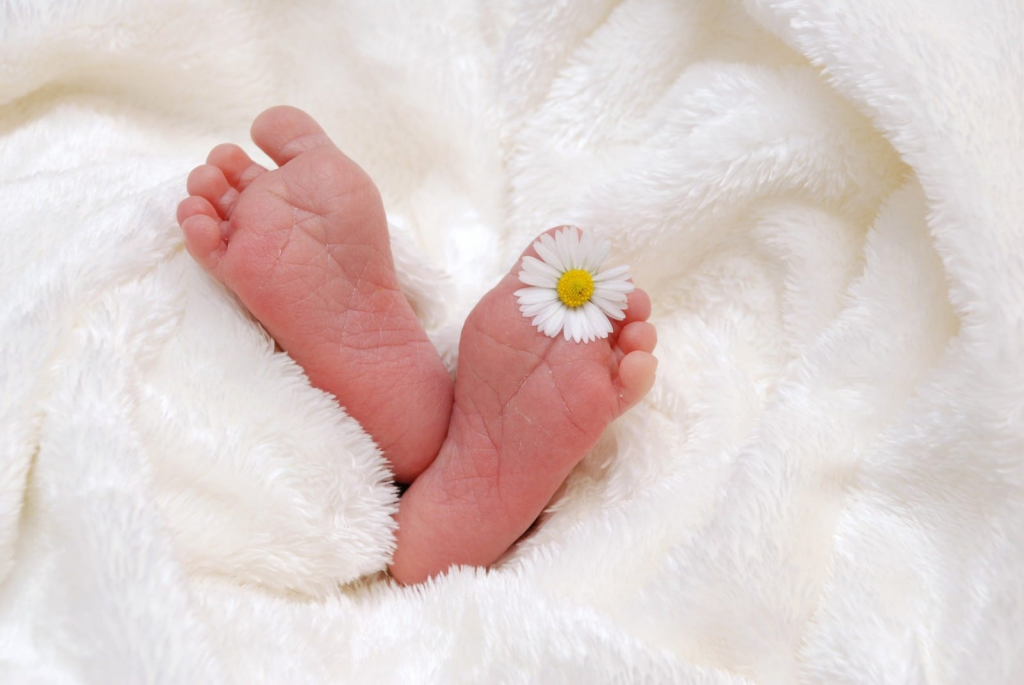 4. Coconut oil for cracked heels – Coconut oil helps in repairing cracked heels effectively as it has high amount of protein and lauric acid essential for removal of the dead cells and healing the damaged skin. Because of its antibacterial and antifungal properties, it prevents the entry of an kind of infection. For cracked heels first soak the feet in lukewarm water, remove the dead cells with a pumice stone/soft brush, towel dry gently and apply some coconut oil on little wet feet/heels, before bedtime wear socks. Do this treatment once or twice every week to see the difference.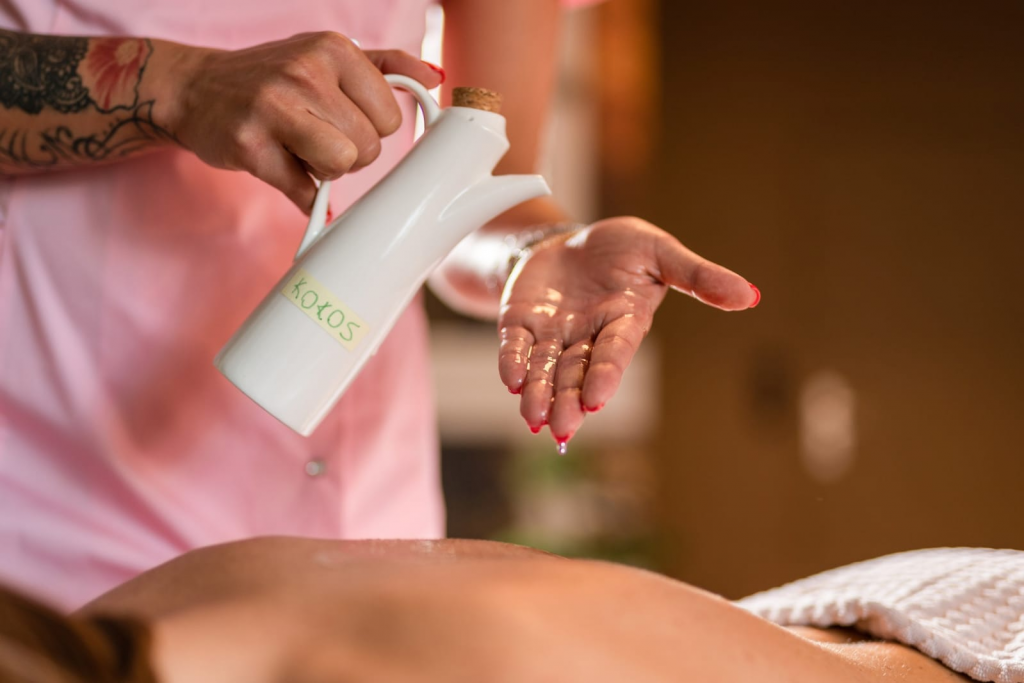 5. Coconut oil for body massages – A coconut oil body massage is effective treatment in ayurveda for relaxation and rejuvenation of the body. It calms the nervous system and penetrates deep within the layers of the skin to increase blood circulation which helps in removal of toxins. As it is rich in Vitamin E, it prevents skin aging and sagging. It improves skin's texture, firmness, elasticity and soothes any kind of skin burns due to its cooling property. It has anti inflammatory properties and also removes bacterial skin odour. Coconut oil massage is also very potent for joint pains and arthritis. It also eliminates any redness and itchiness of the skin. Make sure to go to a certified masseur to reap the maximum benefit.
Besides these, coconut oil can be used as an important ingredient as in cleansers, masks, as makeup removal (for eyes), dried elbows and knees lotion, and body scrubs for luscious and polished skin. Reap the benefits of the tropical oil as much as you can, but make sure to do a patch test (apply a little oil on a little part of your skin) before using it on daily basis as every skin reacts differently to different product. Take care.
"XOX"
TriGr