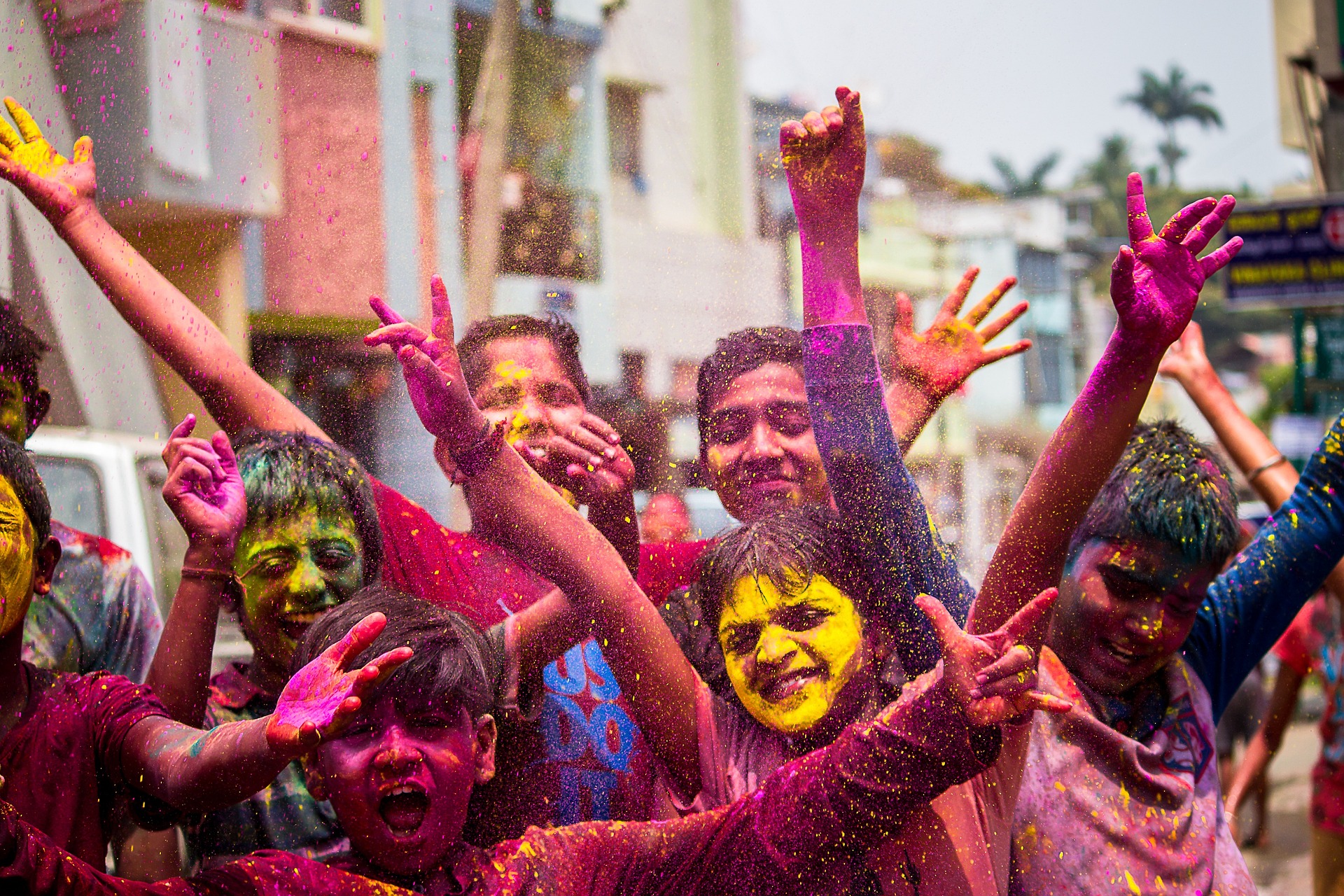 Holi is one of India's largest festivals that revolves around the world. It is a celebration of color, the arrival of spring, equality and love. As with all colors, it's time to mix everything into oneand lightens it up. A day before Holi bonfire of Holika is lit which signifies the blessing of the sacred fire burning all our inner demons, past  mistakes and blesses us with a new life with strength and purity. Holika stands for the importance of integrity and ethics. No power can defeat true loyalty and submission to the divine power of Almighty God, and no boon can protect the wicked from the abuse of that power. It is also the a festival of love. People worship the beautiful bond between Shri Krishna and Radha Rani, signifying the playfulness of the love play with flowers, dance, music and prasad is served on the full moon day (phalguni purnima) of phalgun month of Indian calender. For this big festival let us help you prepare from your self care to color preparation. Wake the most of your Holi celebration by following these tips:-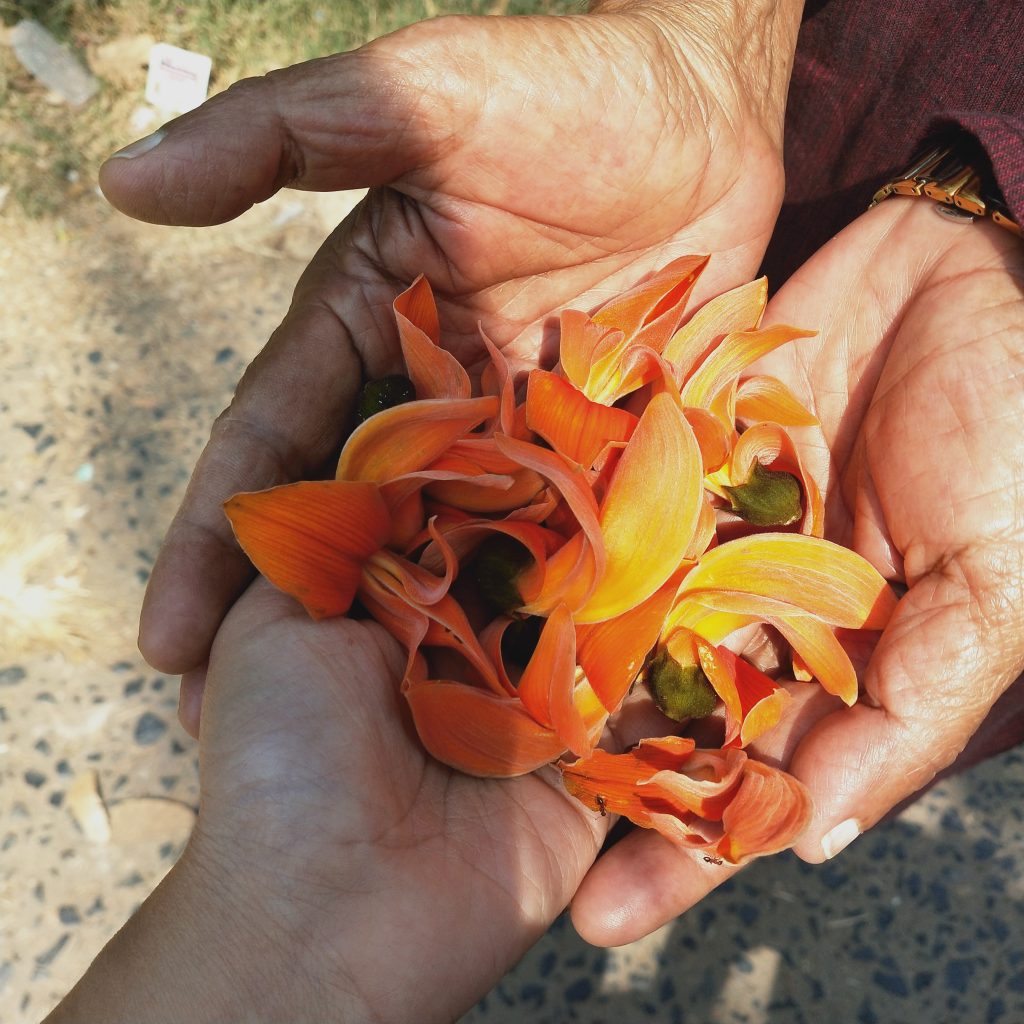 1. Plan your Holi celebration- Even if you don't need scheduleing this amazing festival it is important to prepare in advance for the festival as it is so elaborate and vibrant. Colours, food, decorations, worship services, dance, music and other entertainment take place throughout the day, so choose your venue accordingly. Prepare traditional delicacies such as gujiya, malpua, puranpoli, kheer, namkeenpara, chakli, thandai, rabdi, basundi, dahi-vada, kanji-vada, samosa, chat, kachori, jalebi in advance or order them to celebrate the festival hassle- free. Also create a list and order of events you will be attending along with your guest list. Prepare for the pooja if you are planning to do any in the morning itself. Arrange colors and try to get organic colour or make your own colour at home by boiling any colourful flower like palash, marigold, rose. You can do tell you up for dry natural colours as well such as powder dry beetroot, carrot, neem leaves. Get your water guns (pichkari) in colorful patterns. Don't mess with mud and permanent paint. Create a playlist of fun and upbeat songs or hire a DJ to play music for the occasion. Keep a first aid kit nearby in case of any emergency. Cover yourself with clothes as much as possible and wear sunglasses to protect your eyes against color. Organised exciting games during the celebration. And don't forget to take lots of pictures to capture the memories and make the celebration special. You can also prepare the Holika dahan a day before the Holi festival in the evening, symbolizing the victory of good over evil.
2. Skin care- Personal care is very important during Holi, colours can be very harmful for your skin when it comes to playing Holi. Always layer skin before playing with colors. It is recommended to moisturize the skin first, then apply a generous amount of coconut oil, finish with a sunscreen of SPF-50 or higher, and apply the sunscreen 15 minutes before going out. You can also use your favorite serum under your moisturizer. Make sure the products you use are suitable for your skin type. Avoid strong UV rays for acne-prone or dry skin. Wear comfortable old clothes that cover most of your skin. Apply petroleumjelly along with earplugs to protect your nose, nails, eye area, mouth, and behind your ears. Don't wash off the paint as soon as you get home, dust the dry colors off. You can see that most of the colors are lost. Make ice cubes with rose water, neem water and green tea coconation and rub it on your skin for 5 minutes after the party.Be careful not to rub too hard to avoid redness or irritation. Apply some aloe vera gel on the areas where the colour stays and leave it on for 10 minutes to remove as much color as possible, then rinse with cold water and take a bath. Remember not to use any soap or cleanser on the same day. Let your skin breathe and don't apply any products on that day. You can apply some mashed overripped banana to remove the tan in the evening.
3. Hair care- Holi colors can create havoc on the scalp and hair due to the chemicals in the colours and cause a sunburn on the scalp. Thus, before playing Holi coat your hair lavishly with thick oils such as castor oil, coconut oil. It will create a protective layer between your hair shaft and colour and prevent the entry of colours into the shaft and hydrates the cuticles. Avoid any hair treatment one week before the Holi festival as hair can become stiff and damaged while playing Holi. Trim split ends if possible. Braid your hair into cute pigtails or style it differentlyso the dye doesnot stick to your hair. It also prevents your hair from beingtugged or pulled. A hat, bandana, or scarf can cover the scalp to protect itfrom the sun's ray. After Holi, apply some curd to your scalp and full length of hair, leave for 20 minutes, massage gently into the hair and rinse with warm water and shampoo and conditioner the next day. Post Holi never use heat styling tools like blow dryers, curling tongs, straighteners for atleast a week to prevent any kind of damage to the hair. You can use mask of coconut milk and egg yolk if your hair gets too dry.
So have fun yourself others, respect their boundaries and don't throw colors at people who do not want to participate. Drink lots of water before and after the celebrations to keep yourself hydrated. Spread joy and happiness. Follow these tips and stay beautiful.
Shout- "Holi haiiii" (It's Holi).


'XOX'
-TriGr