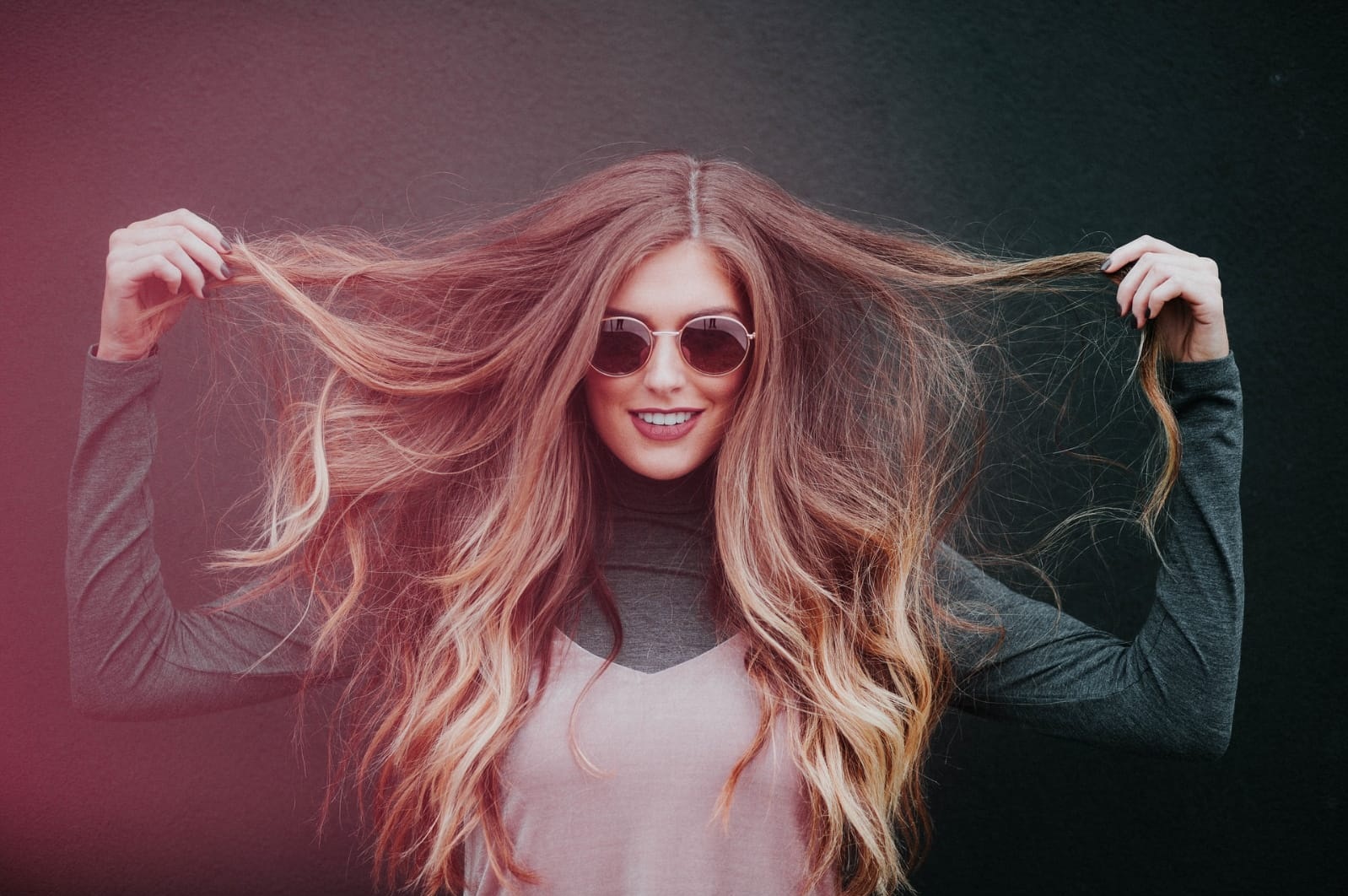 Hair is an integral part of one's health. A healthy body reflects itself in healthy shiny hair. Stunned hair growth due to various reasons makes us conscious . Impaired hair growth could be due to genetic disorder, diseases, not taking proper care of hair. Food also plays an important role for maintaining good hair texture and growth. Having a balanced diet helps in growing your hair in a healthy manner. Out of many nutritional food we have listed 5 superfoods which will promote your hair growth.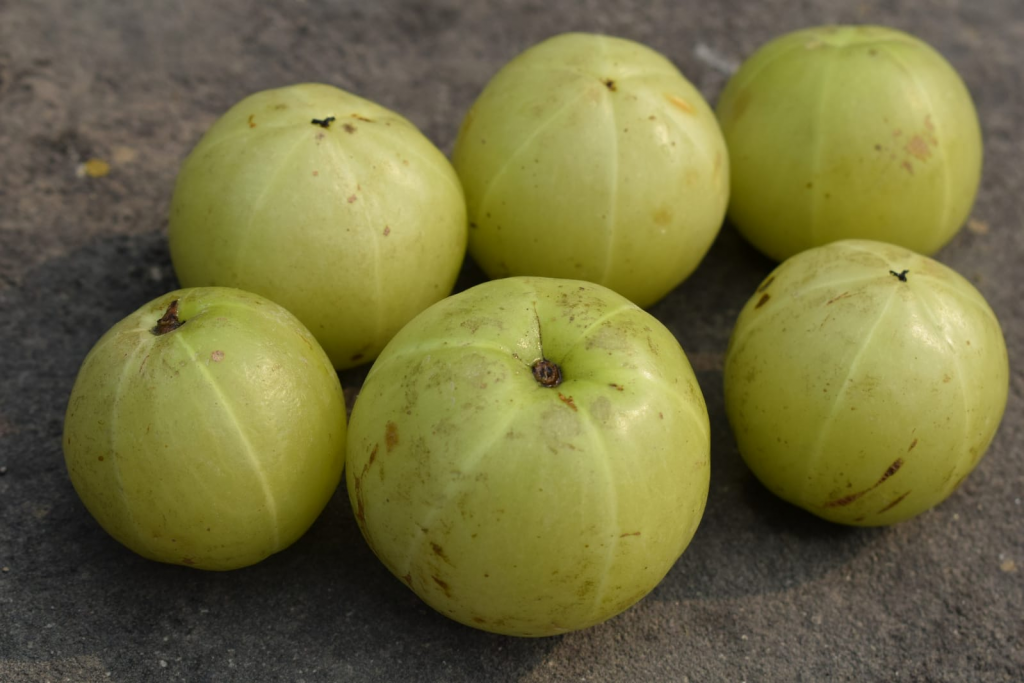 Indian gooseberry/Amla- Indian gooseberry is full of vitamins and minerals which increases blood circulation in the scalp to promote hair growth. It's a rich source of vitamin C which strengthen the hair follicles. Antioxidants and iron present in amla enriches hair pigmentation and prevent premature greying of hair. Amla's anti-inflammatory and antibacterial properties makes it potent to fight against scalp infection and Dandruff. Amla improves hair texture making hair thick and voluminous and nourishes the strands from within. Consume one fresh amla a day when in season. You can also pickle, sun-dry, jam amla to include it in your daily diet. You can also use amla for making natural shampoos and hair packs for shiny healthy hair.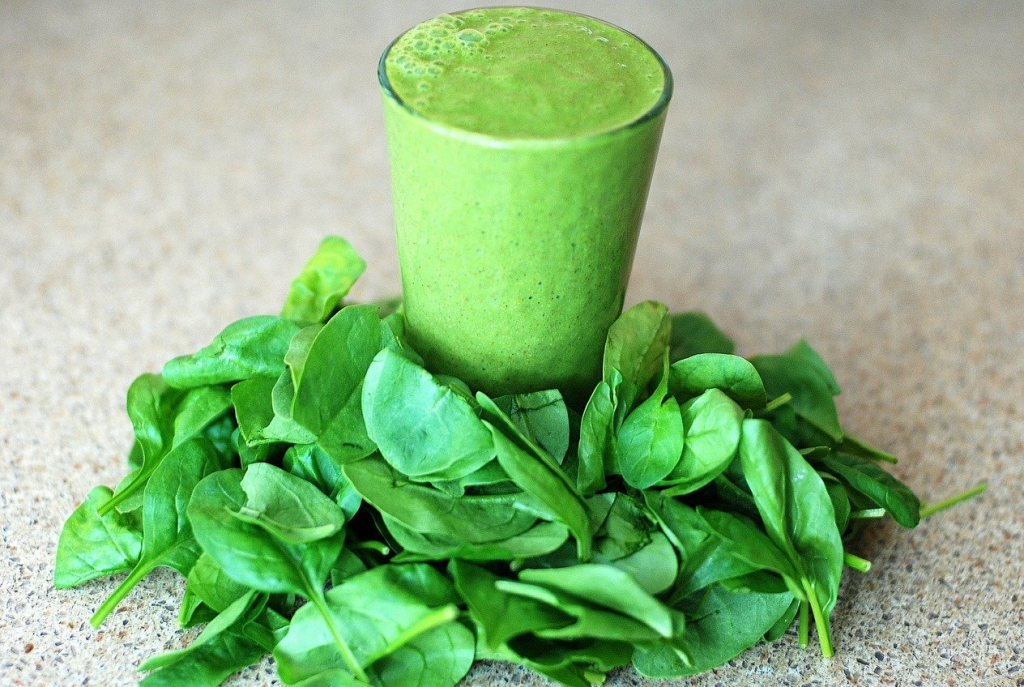 Leafy greens- Leafy greens are loaded with all the goodness your hair require. They contain beta carotene, vitamin A, B, C, D, E and K, minerals like iron, magnesium, calcium, potassium. They are rich in fibres that help in removal of toxins from the body and speed up new hair cell growth. Leafy greens help the scalp to produce sebum to maintain the moisture content of hair. Brittle and lackluster hair is combated with leafy green's vitamin A and C. Iron deficiency causes hairfall as oxygen and nutrients are not supplied to the hair roots for proper development. Spinach is the powerhouse of iron. You can also have collards, kale, methi, lettuce, turnip greens, moringa greens, amaranth. Try to add a dose of vitamin C along with leafy greens for iron absorption and avoid overcooking due to which the nutrients get lost. Add leafy greens to your salads, soups, lentils and adjust the spices according to your taste.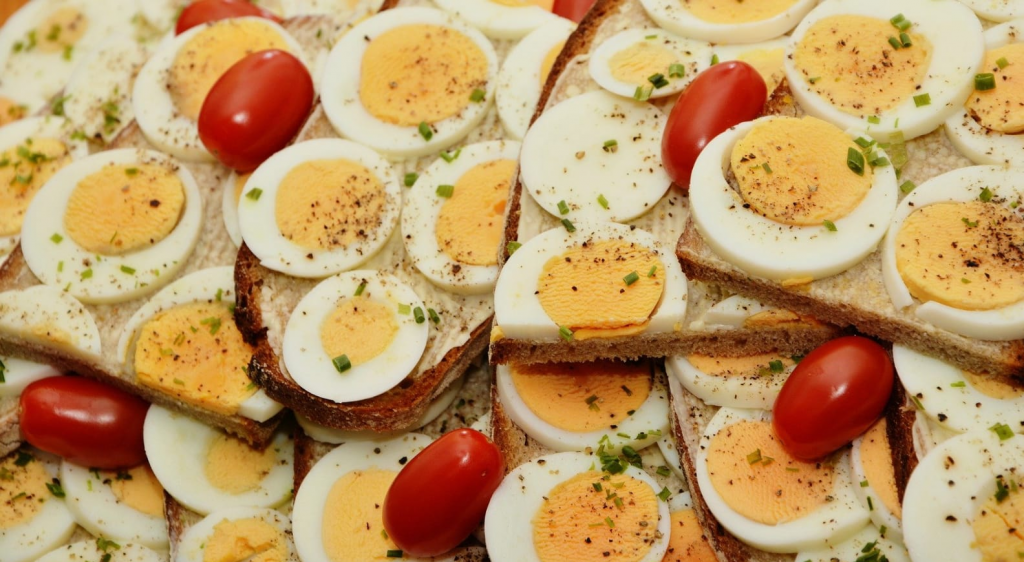 Eggs – Hair follicles are made-up of protein called keratin. Thus, for healthy hair growth and maintenance ample protein is required in your daily diet. Eggs are excellent source of Proteins. Egg whites are high in protein along with essential minerals like sodium, potassium, calcium, magnesium, selenium. Egg yolks on the other hand has protein, folic acid, vitamin A, B, D, E and K and healthy fats which nourishes the hair making it smooth and frizz free. Eggs provide iron, zinc which prevent hair loss and repair damaged hair. Eggs offer necessary amino acids which improve hair elasticity, prevent split ends and makes hair glossy. Lecithin an important fat in egg yolk nourishes the scalp for soft silky hair texture. Biotin in eggs prevents hair breakage and promotes scalp health for healthy hair growth. Have one egg a day, preferably in morning along with a vitamin C source like oranges, lemons. Please don't consume more eggs on daily basis as the yolk contain cholesterol which might lead to heart disease. You can also apply eggs as a weekly hair mask for conditioning your hair.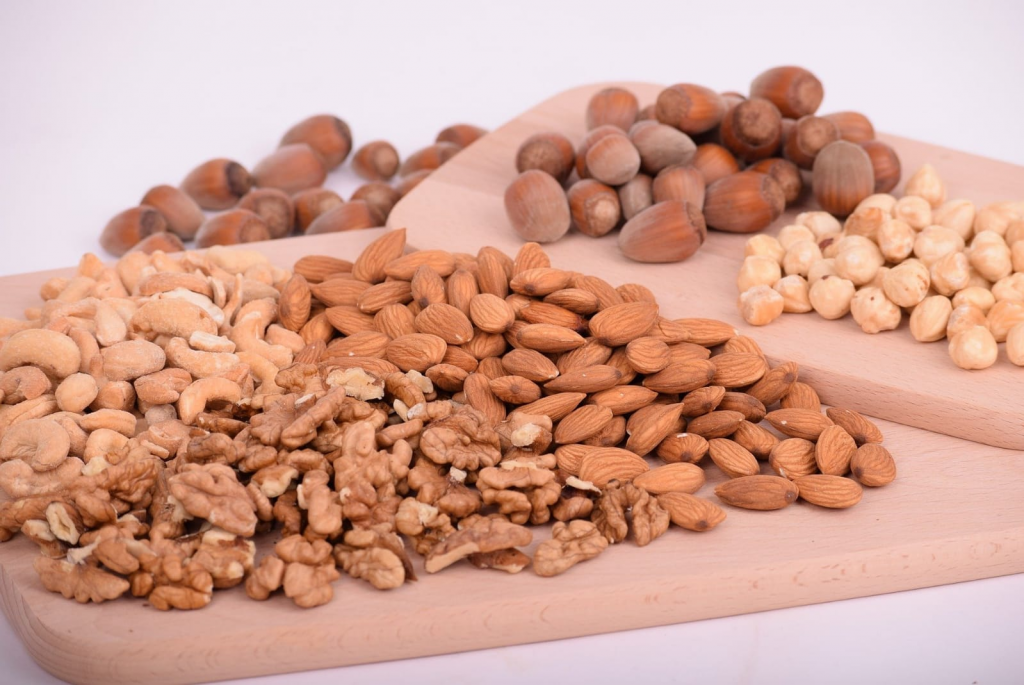 Nuts and Seeds – Nuts and seeds are another great option to promote hair growth. Rich in biotin they improve hair texture and strengthen hair, reducing hairfall. Omega-3 fatty acids present in them nourishes the hair follicles and Vitamin E repairs hair damage making hair stronger. Nuts and seeds are also rich in minerals like zinc, magnesium, selenium that prevents hair loss. They provide nourishment to the scalp and improves hair elasticity. Walnuts, peanuts, soaked almonds, cashew pistachio are great nuts to snack on. In seeds consume flaxseeds, chia seeds pumpkin seeds, sesame, melon seeds, sunflower seeds. Roast them lightly and toss in salads, pudding, soup, smoothie, porridge. A handful of nuts and one teaspoon of mixed seeds daily is enough to get healthy glossy hair.
Fatty fish – Fatty fishes are rich source of Omega-3 and Omega-6 fatty acids which are not produced in our body. These provide nutrients to the hair follicles and prevent hairfall and thickens the hair strands. It improves blood circulation in the scalp making hair stronger. Fishes like mackerel, salmon, tuna has high amount of these fats along with antioxidants which promote hair growth and prevent hair thinning. Fatty fishes provide nourishment for soft shiny mane. They are anti inflammatory, prevents male pattern balding. The fatty acids stimulates dormant hair growth and fills bald spots. Add them to your lunch or dinner time along with some veggies on the side. You can also substitute fatty fishes with fish oil supplements for healthy hair growth.
So fill your plate with these superfoods to get the hair of your dreams. Along with these add lentils, beans, whole grains, carrot, berries for added benefits. Take care.
'XOX'
TriGr