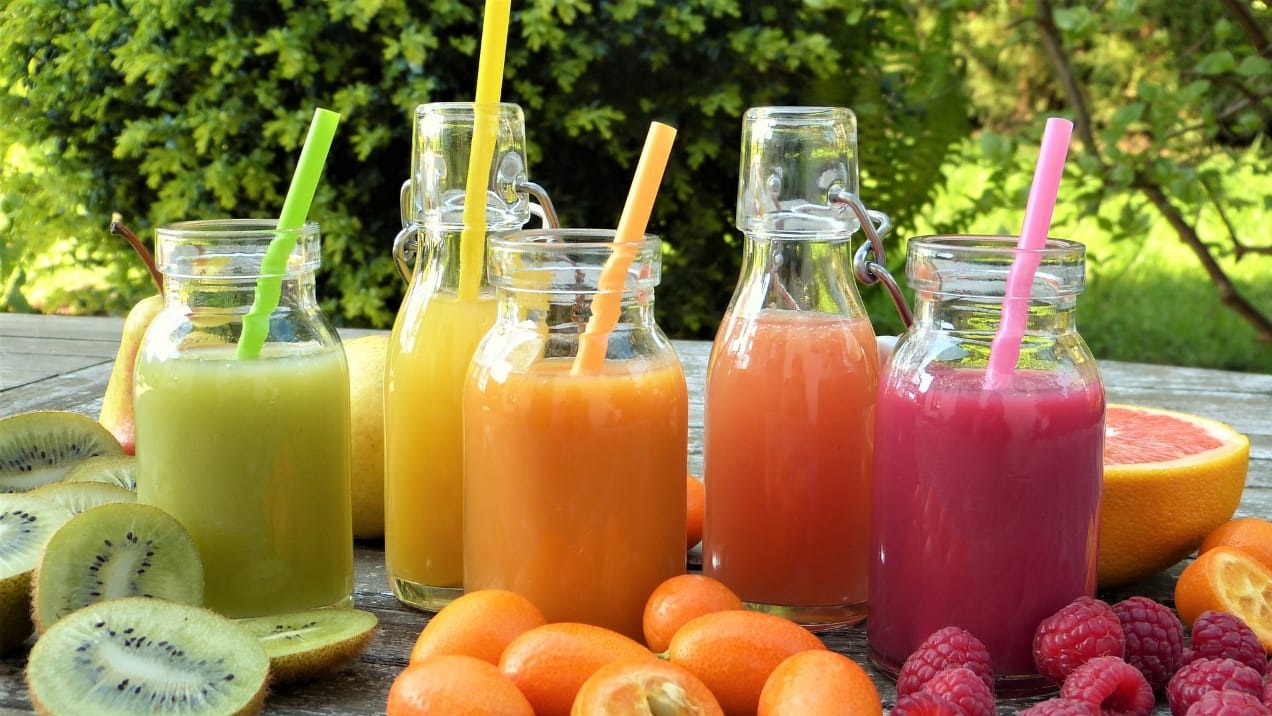 To quench your thirst and to keep you hydrated, juices are great alternative to water. Juice therapy cleanse organs, helps overcoming diseases, eliminates toxins in an effective way, rejuvenating and restoring your overall health. Juices gives a break to your digestive system, accelerating healing process and promotes better absorption of nutrients. Unless recommended by expert, don't follow an all day juice diet, instead opt for a light clean food choices which are easy to digest along with juice therapy. Juices are rich in organic minerals, vitamins and dietary fibres necessary for clear skin, healthy hair, immunity boosting. Due to the alkaline nature, juices are great for acidity problems, stimulates nervous system, improves gut health. Make sure to wash the fruits and vegetables thoroughly as they may carry harmful pesticides or source organic produce. Use in-season ingredients and incorporate as many colored fruits and veggies as possible. For better results, always consume freshly prepared juices, juice will get oxidized if made long before. Don't strain the juice and retain the pulpy content for enrichment with fibre. Add herbs and spices to amp up the taste. If possible include the peels as they are nutrient dense.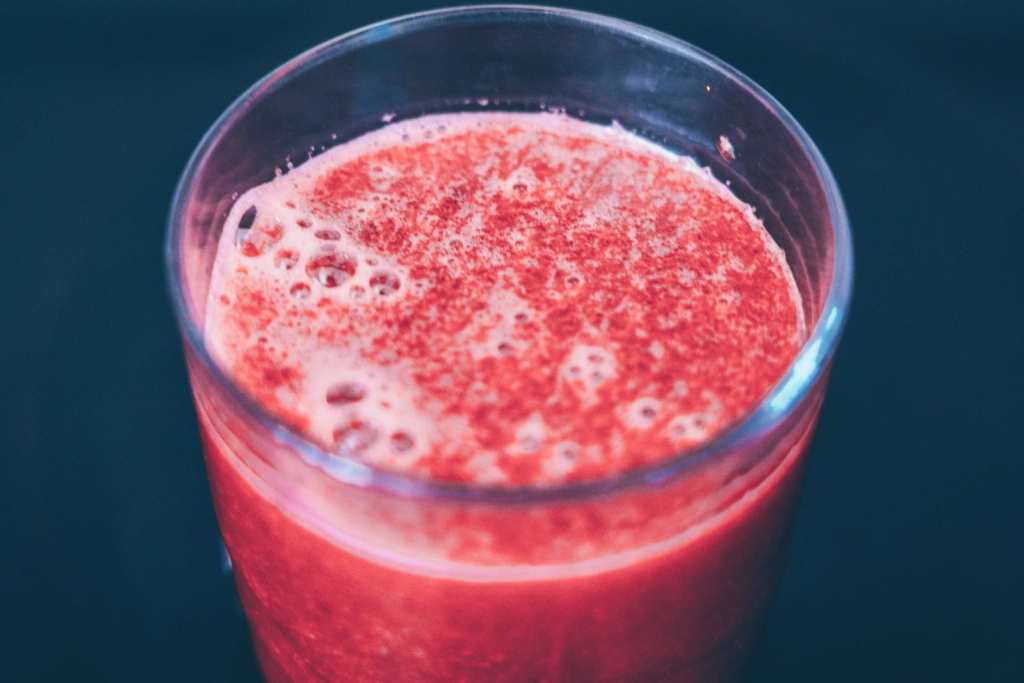 The glow juice- To get the glow you desire, you need to eat/drink the right kind of cleansing fruits and vegetables. This juice will give you a glow that persists, from within by purifying your blood and flushing out the toxins. This juice is rich in antioxidants, vitamin A, B, C and K, reduces inflammation, fights acne, wrinkles and uneven skin, balances sebum production, makes skin firm and also repair skin damage.
Juice recipe- In a blender, add beetroot, carrot, tomato, lemon juice, water, ginger and black salt. Blend well, pour in a glass and gulp down.
Best time to consume- Post breakfast before lunch. Can have a glass everyday.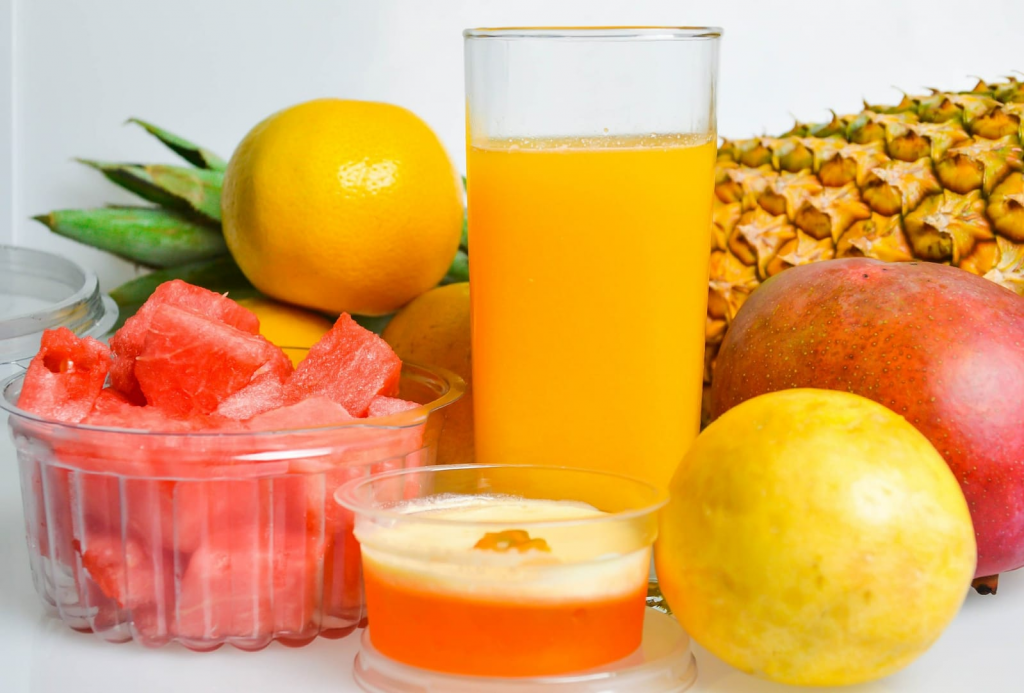 Weight loss juice- Unhealthy lifestyle, junk food, colas, sugary, fried foods, sedentary office work, stress adds to those extra pounds around your belly, arms, thighs etc which is difficult to shed off. Weight loss will decrease joint pain, risk of diabetes and cardiovascular diseases, back pain, boost confidence, improves energy level. Regular exercises and healthy diet is crucial for weight loss. But along with that you should add this fat burning juice to your list to help you lose weight faster. This juice blend boost metabolism burning more calories, hydrates and detox, maintain fluid balance, stabalises blood sugar, act as appetite suppressant, improves digestion, reduces water retention.
Juice recipe- Blend pineapple, grapefruit, cucumber, ginger, apple cider vinegar, cinnamon, pepper and water. Add black salt and mint for taste.
Best time to consume- Early morning on empty stomach everyday.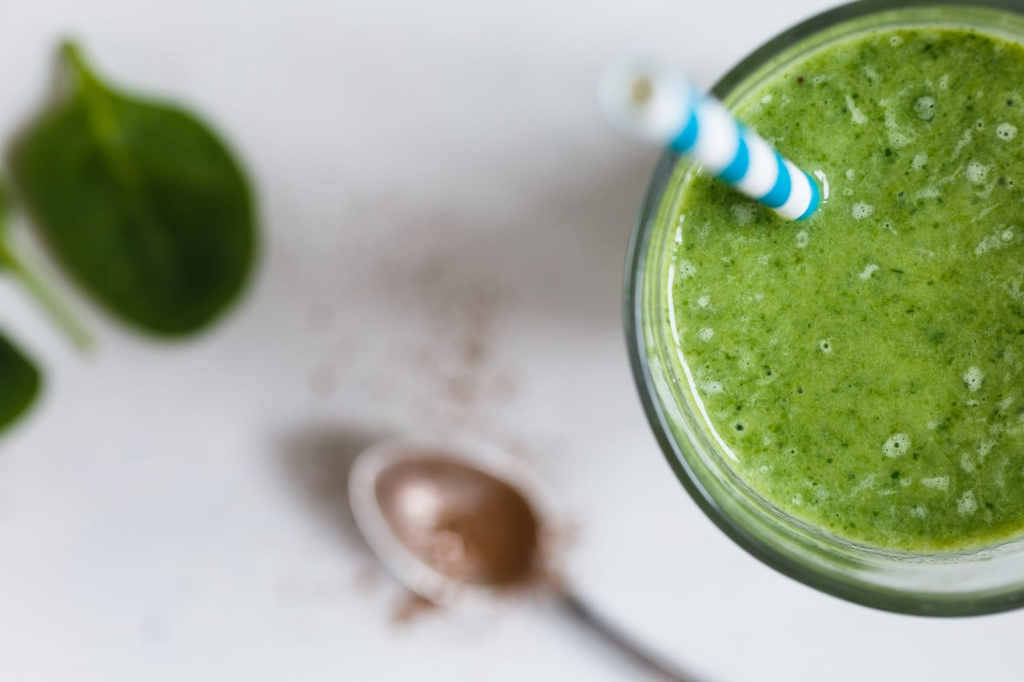 Energising juice- Your pick me up juice is here. Feeling lethargic, drained, lack of motivation, low on energy most of your day? You need a juice loaded with nitric oxide to utilize the oxygen in much effective way to give you the required energy supply. This green veggie juice can be a little bitter and earthy tasting. Rich in amino acids, carotenes, iron, calcium, potassium, magnesium, vitamin A, C and K, it is anti-inflammatory, great immune booster, lowers blood pressure, reduces oxidative stress, fights infection. It consists of superfoods, like wheatgrass, spinach etc rich in enzymes, chlorophyll and phytonutrients. Folic acid present in this helps to convert food into usable energy. This alkaline juice will keep you energized all day.
Juice recipe- In a juicer, blend kale, spinach, celery, chia, apple, ginger, lemon, wheatgrass powder and water. You might not like the flavor of this green juice, start consuming half a glass each day.
Best time to consume- Morning, with breakfast. Consume daily for better results.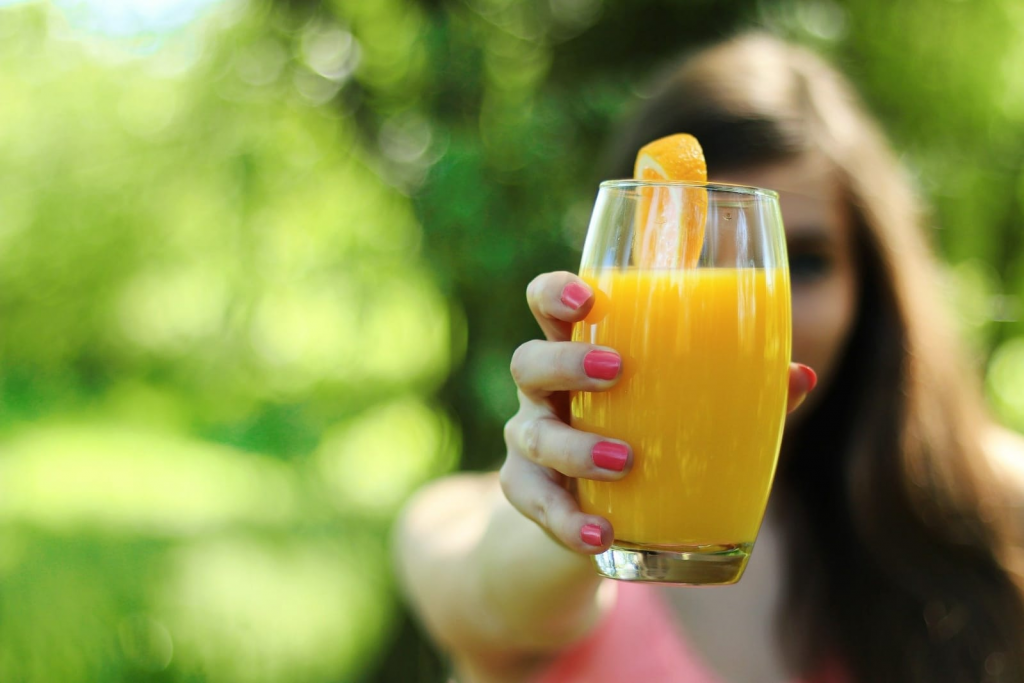 Immunity boosting juice- Building a strong immunity is crucial to protect ourselves from harmful diseases. Body's own immune system must be supplemented with balanced nutritious diet for proper functioning. Building strong immunity takes time, so consume this juice regularly. This juice is rich in Vitamin B-6, C and E needed for fighting off viruses like cold or flu. Vitamin C might help to reduce the symptoms of an illness and speed up the recovery. Vitamin B-6 helps in antibody production, Zinc reduces inflammation, vitamin E improves immune cell functioning.
Juice recipe- In a juicer, blend oranges, amla, aloe vera, one clove of garlic, fresh turmeric, ginger, sunflower seeds and water. Add little honey to taste.
Best time to consume- Morning along with breakfast daily.
To reap the benefits of these juices, you can alternate each juice each day or drink a certain desired juice for a month, then switch to the next for another. Juices take time to show their proper results, consume for at least 6-8 months. It is also great to eat these fruits and vegetables as raw and whole. Juicing does make the process of digestion easy and helps you consume a lot many fruits, veggies in one go saving you valuable time. Don't use juices as a meal replacement. Try not to add sugar, as fruits are naturally sweet, you can sweeten by adding a little bit of honey or jaggery powder though. Do check with your doctor before consuming these juices on daily basis. Happy juicing.
"XOX"
-TriGr