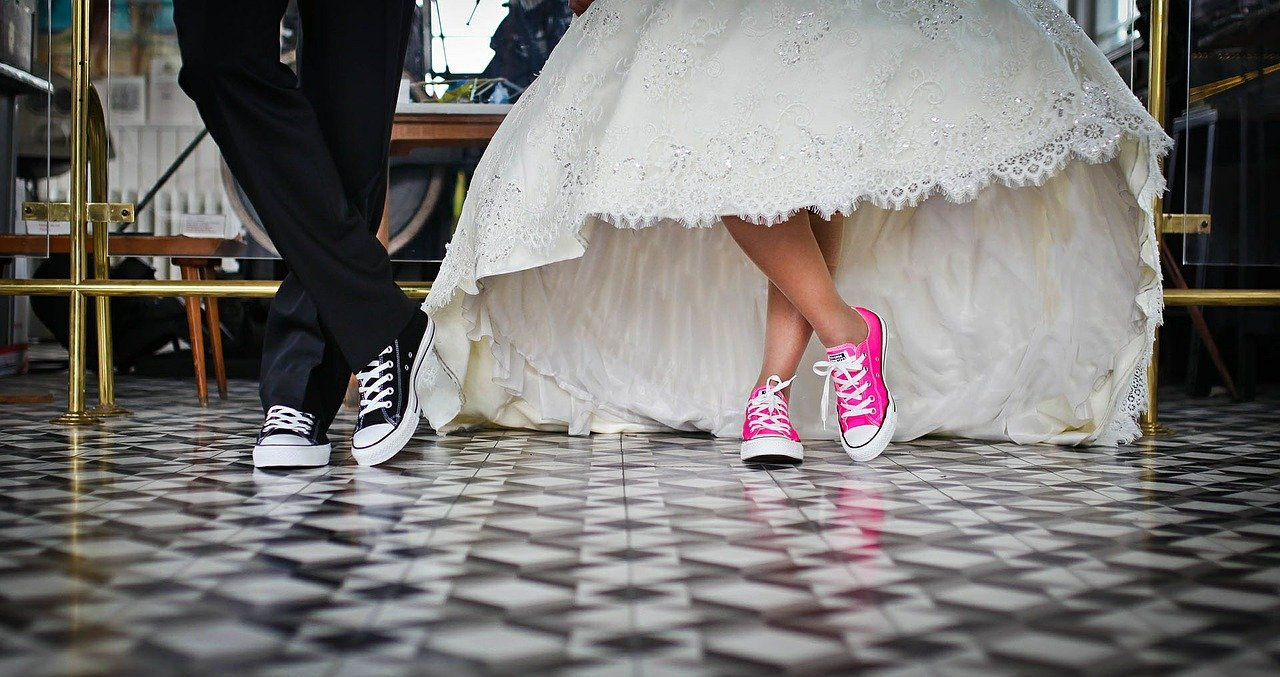 Wedding bells are ringing everywhere. It is the time to commit to your "one and only" for the lifetime. Whether you are the bride, bridegroom, their family members, friends, everyone is entitled to participate in this blissful unionship with full enthusiasm and felicity. Start your forever with some information that will help you plan everything as smoothly as you dreamt of.
The quintessential venue – The venue always comes first when planning a wedding. Be it grand or a small function, venue selection is crucial. In these restricted time, when most of your destination wedding would not be possible. Opt for recreating the destination of your choice in banquet halls, hotels, farmhouses, resorts or your home's rooftop. Pay attention to the theme of your wedding, say you want a boho style wedding, go for a lawn, under open sky use pastel colors like light pink, blue, purple, balance the color palette with whites be it in curtains or floral arrangement, opt for wild local flowers arranged tastefully etc. Make sure your selected venue is reachable for family and friends alike and arrange for pickups and drop off whenever required.
The grooming sesh – For that glowing skin you will need to cleanse your system from within. Regular bowel movement and drinking plenty of water and fibre will help in flushing most of your body's toxin. Follow a healthy lifestyle, dedicate a fixed time for sleep and eating major meals, avoid junk food, switch off that phone and TV whenever possible, meditate on sound daily to improve your focus and reduce stress, sweat some calories out (don't forget to shower well with cold water post workout), eat a balanced diet, practice some deep breathing pranayams early morning, talk less and preserve your energy as much as possible. Weekly oil massages with mustard, coconut, almond oil according to your skin type will help in the nourishment of the skin. Don't forget weekly scrubbing and daily moisturizing. Above all sit calmly everyday before you start your day and before you finish your day and enjoy the wedding vibes with your family and friends. Remember this time is all about bonding, so bond with your and your partner's near and dear ones before you start the new phase of your life. Quick glowing tip- Ice bath your face daily once along with daily skin care regime and see the difference.
Trousseau shopping- Whether you are the bride, bridesmaid, a friend or any family member, dressing up for any wedding is the as necessary as the wedding itself. Pinterest your favorite patterns and mix and match it with your own personality. Don't forget that your hairstyle, jewellery and makeup, as they play a very important part in enhancing your overall style and complementing your wedding dress. Play with traditional look, modern look, pastel look, boho look, or add a touch of punk in different functions of your wedding. Always keep a couple of extra clothing where you have the tendency of gaining weight. Be comfortable in your shoes, if not visible, choose for comfy sneakers, flats or platforms. Color is no bar as long as you feel your best in your dress. We would suggest to add a bit of your own tradition as a highlight to do all the talking.
Hosting – Grand or simple, what matters is how much you make people involve in the wedding. Wedding is much more than just the vows, dressing, makeup, food, decor etc. It's about a social amalgamation of two different families, cultures, personalities. Making your guest a part of your union can be a lot of fun. Encourage them to dance, serve them food as the bride/groom, take their blessings, raise a toast, try writing some of your vows on the wedding cake and make the guest find each for the groom and bride. Install Photobooths with props and instant pictures. Pack a memorable return gift as a token of love and gratitude. Opt for no gifting policies or donation for a cause close to the wedding couple. Do make sure to visit every guest.
"XOX"
TriGr