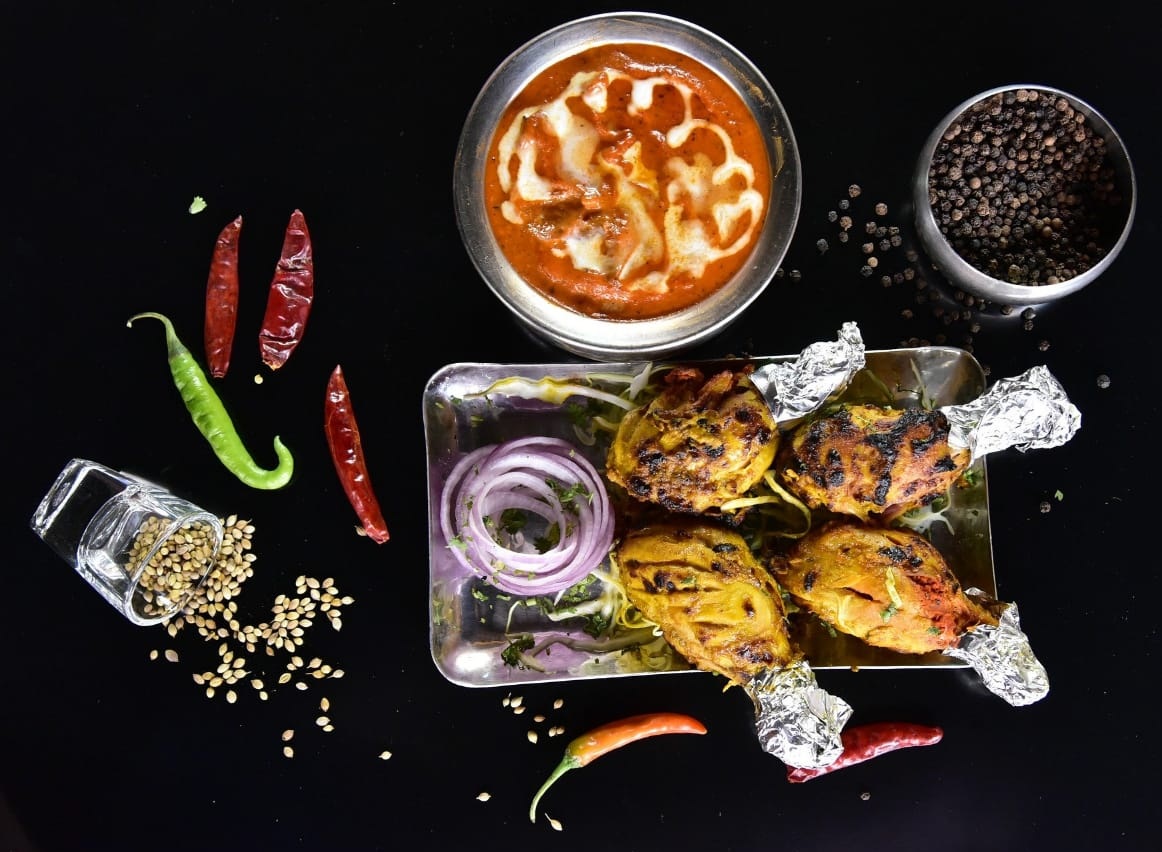 India boasts a range of lip-smacking Chicken recipes full of flavour and uniqueness. Within every state, the Chicken preparations varies greatly lending it a different taste with different spice mix. You will be spoilt for choice from Chicken delicacies like Maharashtra's spicy Kolhapuri Chicken, Chennai's aromatic Chettinad Chicken, Rajasthan's appetising Junglee Chicken, Punjab's tempting Dhaba style Chicken curry, Kolkata's mughal inspired Chicken rezala, Kashmir's delightful Chicken Yakhni curry, the list is endless. Chicken being one of the easily available and prominent protein source for non-vegetarians, find it's place in daily Indian diet. It's fulfilling, wholesome, tasty and loaded with nutrients, what else one can ask for. Whether a Chicken lover or not, do try these amazing Indian Chicken dishes and you are bound to fall in love with each one of them.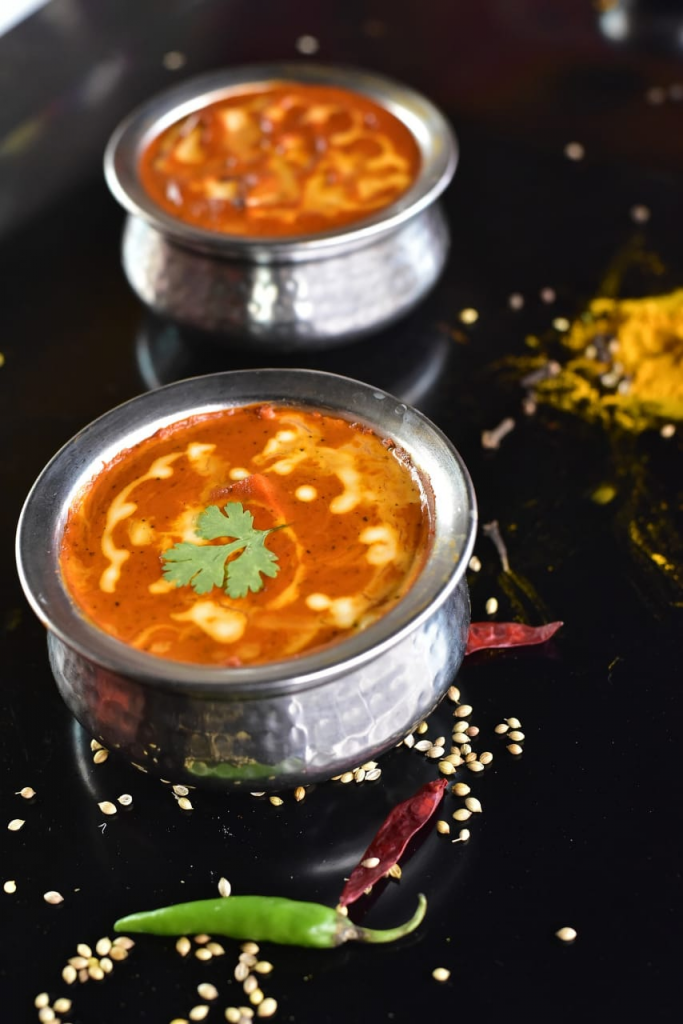 Butter Chicken – Butter chicken is one of the most popular curries at any Indian restaurant around the globe. Smokey chicken pieces in creamy tomato based sauce will surely woo your taste buds. This dish goes well with simple rice preparation, roti, tandoori roti, naan (flatbreads). You can also use this in wraps, rolls and sandwiches.
Recipe- Marinate chunks of chicken with salt, lemon, ginger-garlic paste, red chilli powder and keep aside for 20 mins. In the meantime, heat a pan, add little oil, chopped tomatoes, little sliced onions, bay leaf, cinnamon, cloves, cardamon, ginger chunks, garlic cloves, a dollop of butter, cashew nuts, salt, little sugar, add little water and cover cook (15-20 mins) untill the tomatoes are mushy. Churn the tomato mix into a fine puree (strain it). Now take the marinated chicken and add hung curd, little salt, hot mustard oil, kashmiri red chilli powder, crushed kasuri methi and little garam masala, mix well with hands and marinate for the second time for 30 mins. Grill fry the marinated chicken chunks with little oil. Now take a pan, melt some butter, add chopped ginger and saute lighly, add the tomato puree, little sugar, slited green chillies and cook for 15 mins. Add the grilled chicken and cook for 3-4 mins. Finish it up with crushed kasuri methi, fresh cream and chopped Coriander leaves.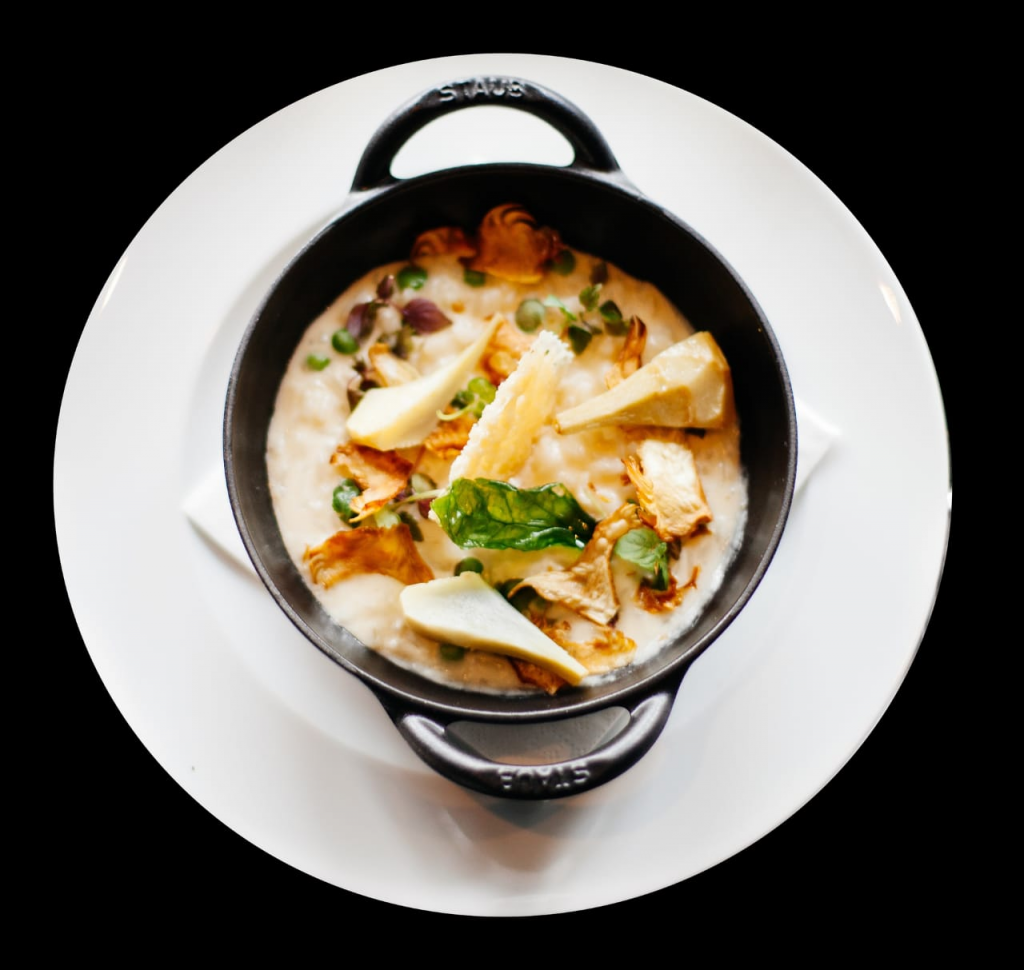 Methi Malia Chicken – Methi malai chicken is one soulful dish that you can cook at home with ease. This simple preparation is full of flavours and yet not overpowering with spices. This dish goes well with rice and roti alike. Cook when fresh fenugreek leaves are in season (Winters).
Recipe- Marinate chicken pieces with curd, salt, dry kasuri methi, ginger garlic paste, red chilli powder, little turmeric powder, Coriander powder and keep it aside for 30 mins. Take some freshly chopped methi (fenugreek) leaves and add salt to it and keep for some time to sweat, squeeze the extra water to get rid of the bitterness. Now heat a pan, add oil, fry the methi leaves till crispy and keep the fried methi aside. Heat another pan, add oil, ghee, asafoetida, cumin seeds, bay leaf, green cardamon, little ginger garlic paste, green chilli paste, saute little, add chopped onions/onion paste, saute till lightly browned, add the marinated chicken, cashew paste and cook for 5 mins, add little water if required, salt, crushed black pepper powder, cover cook for 25-30 mins. Once done, adjust the salt and pepper and add fried fenugreek leaves and cook for 2 mins. Top with fresh cream and serve immediately.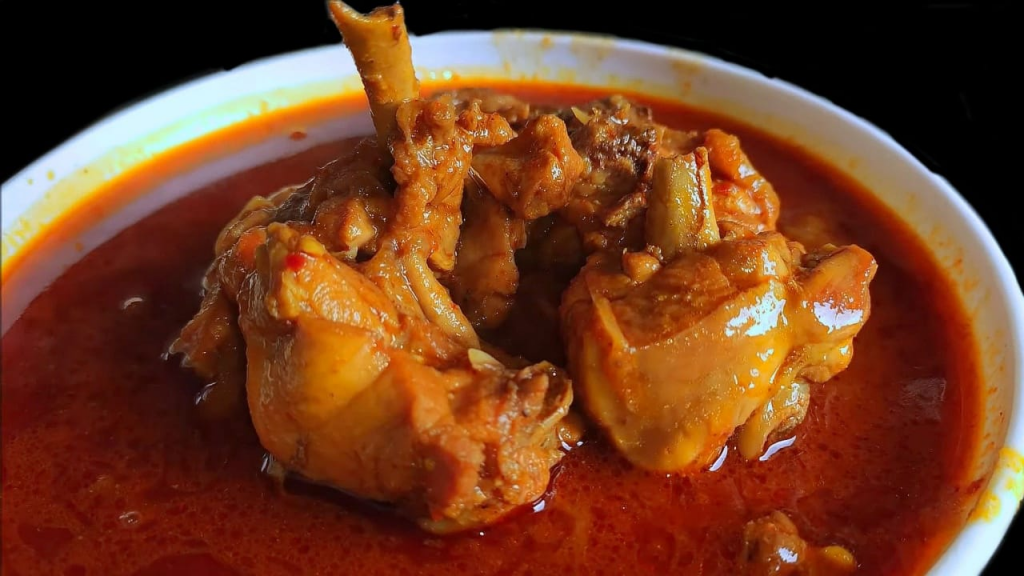 Chicken Kosha – Chicken kosha is a rich thick spicy chicken gravy cooked in Bengali households on daily basis. Take bone-in chicken to relish the real taste with steamed rice or roti or pulav or Puri (fried flatbread).
Recipe- Marinate the chicken with yogurt, ginger garlic paste, onion paste, chopped green chillies, coriander powder, turmeric powder, cumin powder, fennel powder, red chilli powder, salt, lemon, garam masala powder and mustard oil for 2-3 hrs. Medium fry halved potatoes (boiled) in mustard oil with little salt and turmeric powder and keep aside. Next heat a heavy bottom iron pan, add mustard oil, dry red chillies, bay leaf, cloves, cardamon, cinnamon, peppercorns, temper little and add sliced onions, salt and saute till golden brown. Add ginger garlic paste, cook little, add tomato puree, little sugar and cook untill oil seperates, add the marinated chicken, braise on medium flame for 5 mins, stirring well. Slow cook the chicken browning it well with ocassional stirring. Cover it to make the chicken cook in its own juices, avoid adding water or sprinkle little water if the dish sticks to the pan. The dish should be of semi liquid consistency with caramelized colored gravy. Once done, add garam masala powder, chopped coriander leaves and ghee. Serve hot.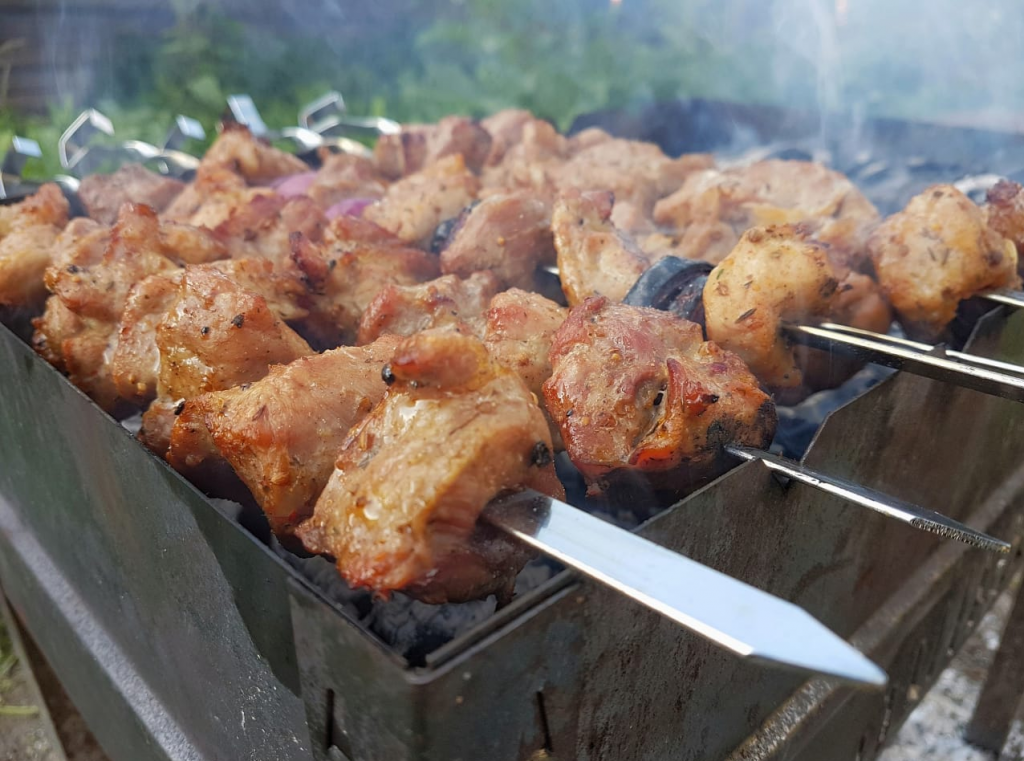 Chicken Tikka kebab – Succulent, soft and juicy, chicken Tikka kebabs are gastronomic delight. Very popular appetizer served across the world, it is barbecued to perfection. You can make the kebabs ahead of time, fridge them and grill before serving the meal. Goes really well as side dish with curd-mint dips.
Recipe- Marinate pat dried boneless chicken breast pieces with salt, lemon, ginger paste, garlic paste and keep aside for 30 mins. Take the marinated chicken and squeeze out excess water, add hung curd, little garlic paste, little ginger paste, turmeric powder, red chilli powder, kashmiri red chilli powder, coriander powder, cumin powder, garam masala powder, mace powder, chat masala, dried fenugreek powder, little dry roasted besan, mustard oil and keep for 3-4 hrs or overnight in refrigerator. Thread the marinated pieces onto metal skewers, brush with oil, place on a barbeque/griddle plate, turn a couple of times until properly cooked from inside. You can also skew diced tomato, onion and capsicum mixed with the same marination along with the chicken. You can also place the skewed marinated chicken sprayed with oil on top on a foil lined baking tray and roast for 10 mins in a preheated oven at 250 degree C. After 10 mins, turn over n roast the other side for 10 mins more at 250 degree C. Bast melted butter and roast again for 8 mins at 200 degree C. Keep on roasting and basting till the tikkas are charred. You can use a grill pan as well. Plate it and top with chat masala, roasted cumin powder, lemon juice and butter. Mix well and serve with sliced onion and minty dip (mixer blend coriander leaves, mint leaves, green chillies, garlic, ginger, cumin powder, salt, lemon, chat masala, hung curd).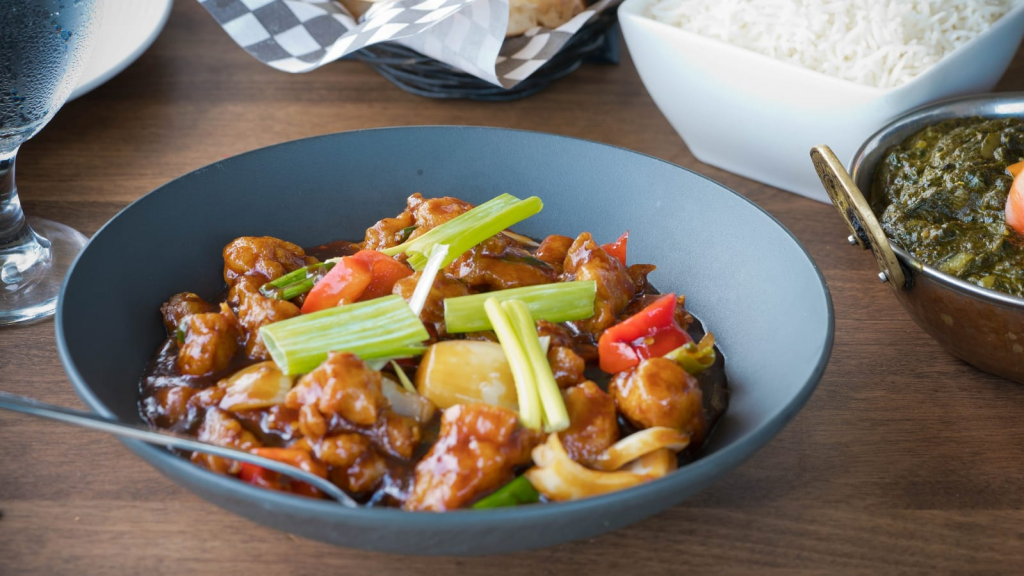 Chilli Chicken – Chilli chicken is a fusion indo-chinese recipe, served either dry or semi gravy style. It is a tangy, sweet, spicy appetizer or main course dish. Goes very well with fried rice, hakka noodles.
Recipe- Marinate chicken breast pieces with ginger paste, garlic paste, salt, pepper, egg, vinegar, soya sauce, baking soda, little cornflour, little white flour and keep for 1 hr. Deep fry the chicken pieces till golden brown. Mix vinegar, water, dark soya sauce, light soya sauce, red chilli sauce, tomato sauce, pepper. Heat a wok, add oil, keep on high flame, add finely chopped ginger, finely chopped garlic, diced onions, diced capsicum, diced bell pepper, chopped green chillies, toss for 2 mins, add the prepared soya sauce mixture, kashmiri red chilli powder, salt, sugar, pepper. Once it boils, add the fried chicken pieces, cornflour slurry, cook little and top with chopped spring onions, chilli oil and sesame seeds.
Try these yummilicious chicken recipes and give your valuable feedback in the comments.
"XOX"
-TriGr