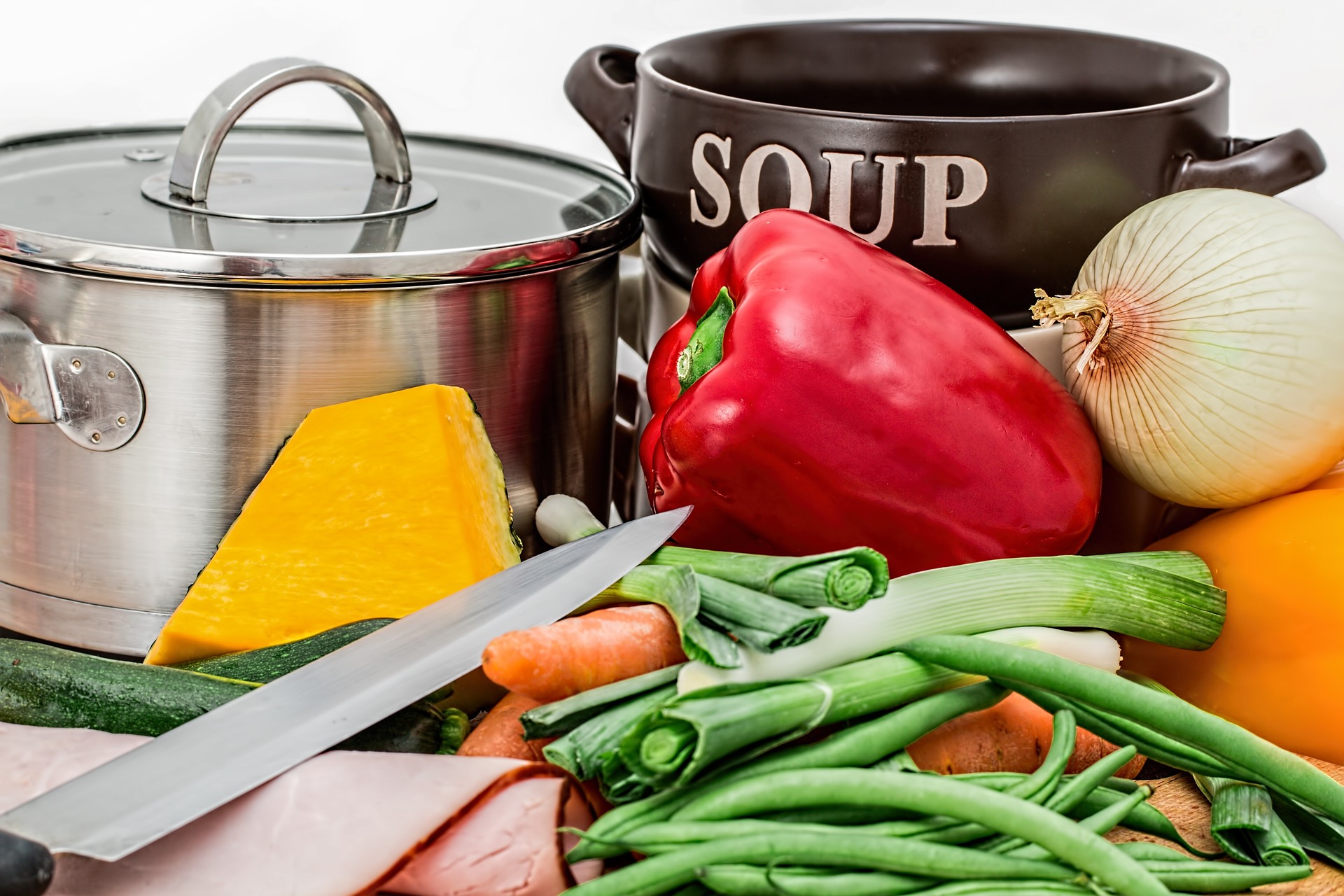 Celebrate summer with colorful vegetables, grains and fruits. These grains, vegetables and fruits are highly nutritious as they contain essential vitamins, minerals and antioxidants. They are agreat source of fiber and have anti-inflammatory properties that help keep the digestive system healthy. On hot summer days, fruits suchas watermelon, cucumbers and tomatoes are greatsources of hydration. Summer fruits and vegetables are at their peak of flavor,fresh and juicy, and goes well with any meal. In summer, you can cook a wide variety of fruits and vegetables: apples, watermelons, bananas, pineapples, carrots, eggplants, zucchini, pointed gourd, bottle gourd, ashgourd, spinach, peppers, tomatoes, cucumbers. Recipes ranges from salads to smoothiesto curries to grills. Since it is in season, itcan we obtained cheaply at the local farmers market. Here, introducing 5 refreshing recipes that are delicious and cools your stomach in the summer.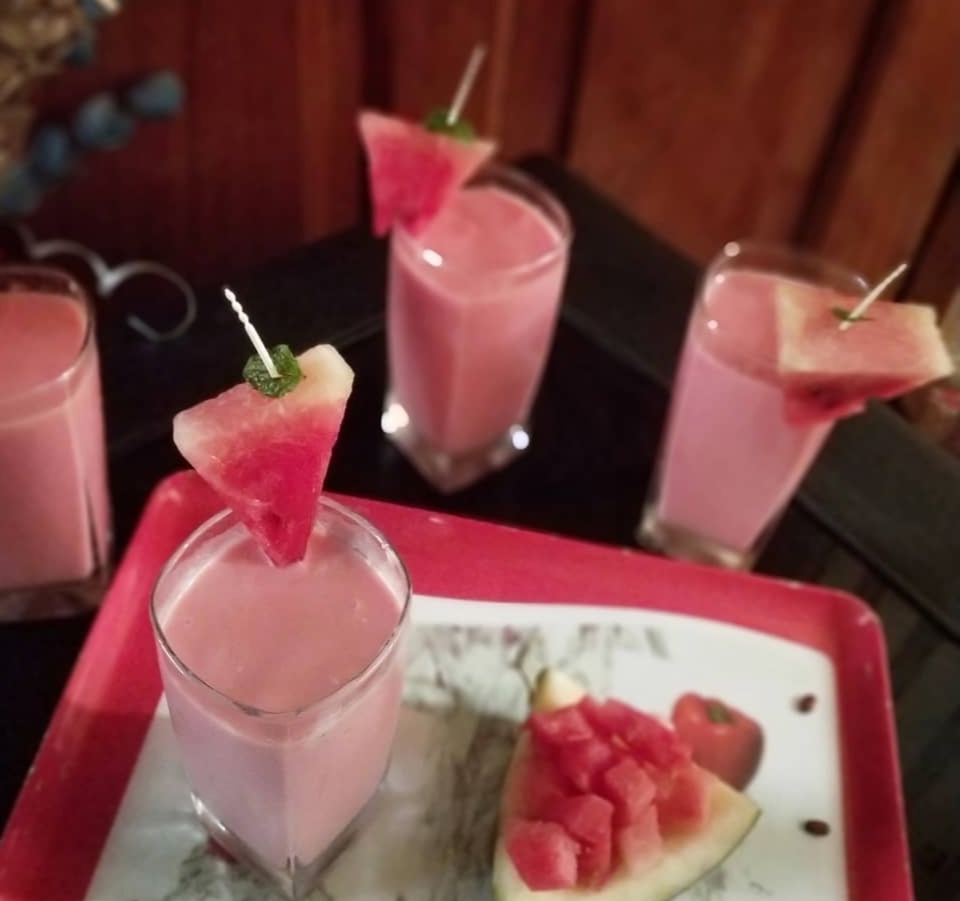 1. Watermelon sharbat- Watermelon Sharbat is a refreshing and delicious drink made from freshlycut watermelon, rose syrup and a few other ingredients. It is a specialty street drink of Delhi, the capital city of India.
Recipe- Here is a simple recipe for making WatermelonSharbat at home.Cut the 1 cup watermelon into small tiny pieces. Preparethe sugar syrup by heating the 1cup sugar and 1cup water in anotherpan until the sugar is completely dissolved. Combine watermelon pieces and 2-3 tablespoons of sugar syrup in a large bowl and mix well. Can also add maple syrup instead of sugar syrup. Add 1 glass chilled milk and ice to the bowl and mix well. Add 2 tablespoons of Rooh-Afza (rose syrup) and little rose water and mix again. Serve in a glasswith watermelon sharbat. For added flavor add and presentation the sharbat can begarnished with mint leaves or small slices of watermelon.
2. Shukto- Shukto is a popular bengali mixed vegetable stew, it is mildly bitter in taste and eaten in the first course of a meal stimulating the appetite, aids in digestion and act as a palate cleanser. It is one of the traditional recipes in the Bengali cuisine.
Recipe- Wash 2 cup of mixed vegetables (bitter gourd, eggplant, green raw banana, potato, radish, carrot, sweet potatoes, papaya) and cut into small pieces. You can choose vegetables according to your taste and availability. Grind a paste of fresh 1/2 cup coconut, 1inch ginger and 2 tablespoons coriander seeds. Heat the mustard oil in a frying pan and add the chopped the prepared paste. Fryuntil the pasteturn brown. Add chopped vegetables, 1/2 teaspoon turmeric powder, 1 teaspoon cumin powder, 1 teaspoon coriander powder, salt and sugar to taste. Mix well and simmer for 2-3 minutes. Pour in 1 cup of water/milk and bring to a boil. Cover and simmer 15 to 20 minutes or until vegetables are tender. When the vegetables are ready, add a paste of panch phoron (5 spice mix; namely mustard seeds, fenugreek seeds, nigella seeds, cumin seeds, and fennel seeds tempered in mustard oil) and mix well. Turn off the heat and let it steam for a few minutes and top it with ghee. Serve hot Shukto with rice or eat as a stew.
3. Mango dal- This recipe is a great appetizer and act as a cooler during the hot summer months. It is made using raw mangoes and lentil (dal) of your choice. It is tangy, creamy, light and highly nutritious.
Recipe- Wash 1 cup toor dal (split yellow pigeon pea) or matar dal (white peas) under running water and letit soak for 30 minutes to 1 hour. Add the soaked dal in a pressure cooker with 1 chopped onion, 1 chopped tomato, chopped, 2chopped green chillies, 1/2 teaspoon turmeric powder, 1/2 teaspoon red chili powder, salt and 2 cups of water, mix well and pressure cook for5 to 6 whistles until the dal cooks. Turn off the heat and release the pressure naturally. When the pressure is released, open the pressure cooker and mashthe dal little by little with a ladle or a spoon. Heat the 2 tablespoons of oil in a pan add 1 teaspoon mustard seeds, 1 teaspoon cumin seeds, a pinch of asafoetida and a handful of curry leaves. Fry for a few seconds. Add 1 cup chopped raw mango and simmer over lowheat for 3-4 minutes. Add the boiled dal to the frying pan and mix well. Cook for about 5-7 minutes or until the mangois tender and the dal reaches the desired consistency. Garnish with coriander leaves and serve with hot rice. Enjoy the summer with some raw mango dal!
4. Dahi beguna- This is a famous recipe from Odisha, the eastern part of India, consisting of fried eggplant (baigana) cooked with a yogurt based sauce(dahi).
Recipe- Cut 1 large eggplant into thin round slices. Mix 1cup yogurt, 1 teaspoon coriander powder, 1/2 teaspoon turmeric powder, 1/2 inch grated ginger, 1 teaspoon red chilli powder and salt in a bowl.Save the yogurt sauce. Fry the chopped eggplant in a pan and until golden and crisp, add little salt at the end of frying. Heat 1 tablespoon of mustard oil in a separate frying pan over medium heat. When the oil is hot, add 1 teaspoon mustard seeds, 1 teaspoon cumin seeds, 2-3 chopped green chillies and a handful of curry leaves, let it fry for few seconds. Pour the yogurt sauce into the frying pan and mix well. Cook for a few minutes until the sauce is hot. Add the fried eggplants and let simmer for few minutes. Dahi baigana isgarnished with chopped coriander and served hot with rice or roti. Enjoy this soothing delicious dish.
5. Black rice dosa- It is a South indian thin pancake made with black rice and urad dal. Due to the incorporation of black rice it is highly nutritious and fibre rich.
Recipe- Soak 1 cup black rice overnight and drain the soaked black rice, add a small amountof water to the blender and grind coarsely. Similarly, 1/2 cup urad dal (black gram split) and 1 teaspoon fenugreek seeds are grounded with plenty of water to form a smooth paste. Place the 2 batters in a large bowl and season with salt and pepper. Mix well, add 1/4 cup poha to the batter and mix further.The poha makes the dosa crispy. Cover the bowl and let the dough rise overnight or at least 6-8 hours. The next day, mix the paste well and adjust the consistency with water if necessary. The batter should have aneven pouring consistency. Heat a nonstick pan over medium heat. Apply a little oil. Place the batter on top of the pan and spread it out in a circular motion to make a thin dosa. Pour a few drops of oil on the edge and on top the dosa.Cook until the bottom is golden brown and the top is gets cooked.Flip the dosa over and sear the other side for a few seconds. Remove the dosa from the pan and serve hot with coconut flakes or chutney of your choice.
The black rice dosa is ready.
In general, summer fruits, grains and vegetables are an important part of a healthy, balanced diet,nutritious, hydrating, delicious, versatile and seasonal. So add these 5 recipes to your daily routine and leave your thoughts in the comment section.
'XOX'
-TriGr